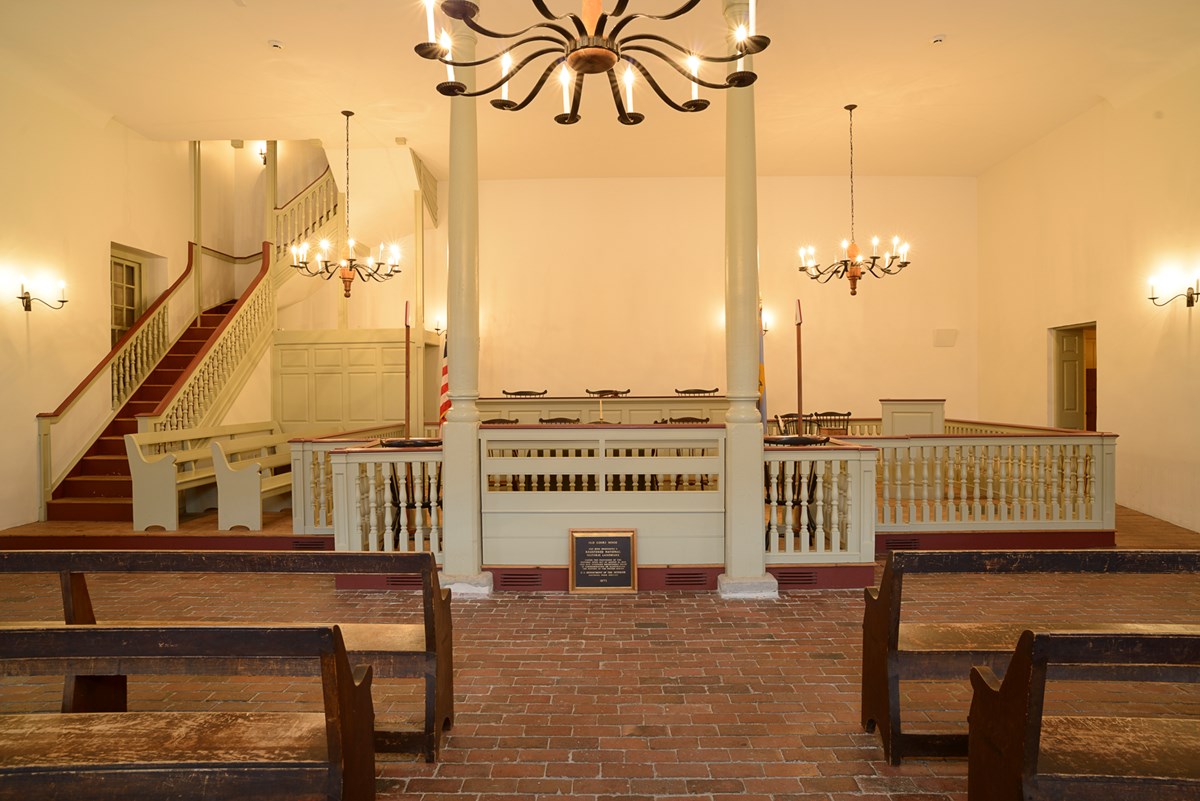 Site Description
Historic New Castle served as the colonial capital of Delaware until 1777 and provides valuable stories of our country's earliest settlers and founding fathers. This is the location where William Penn first landed in the New World in October 1682 and where four signers of the Declaration of Independence –George Read, Thomas McKean, George Ross, and Francis Hopkinson once lived.

The New Castle Courthouse was built in 1732 and served as the meeting place for the state's colonial assembly from 1732-1777. It is here where the Delaware Assembly voted on June 15, 1776 to separate from England and from Pennsylvania, creating the "State of Delaware." The Green was first laid out by the Dutch as a public square and has since served as a place for public forums and town activities. The Sheriff's House is located adjacent to the Courthouse and the Green, and is all that remains of Delaware's first prison system.
Hours of Operation
Tuesday through Saturday:
10:00a.m.- 4:30p.m.
Sunday:
1:30p.m.- 4:30p.m.
Special Closures:
State Holidays
Location
211 Delaware Street, New Castle DE, 19720
Contact Information
This site is interpreted by our partners at the Division of Historical and Cultural Affairs. For questions regarding tours, special programs, or hours please visit their website or call them at (302) 323-4453.

Visitors can also stop by the towns Visitor Center located at the The Arsenal watch a short video about the towns history.