Accessibility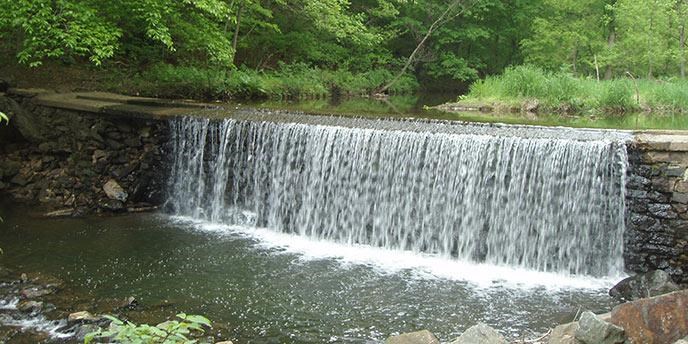 Accessibility various site to site so please call the number listed under the site name for any specific questions or concerns. Brail brochures are available at all seven sites for people to use.
---
Beaver Valley
Phone: (302) 478-2769
This site consists of 1,100 acres located on the border of Delaware and Pennsylvania. None of the trails or parking lots are accessible, but people can enjoy a nice drive through the park. If you are looking to stamp your passport the Brandying Creek Nature Center is accessible. Please e-mail or call us if you have any specific questions or concerns.
---
Fort Christina
Fort Christina National Historical Landmark park is accessible but uneven flagstone may cause problems
with wheelchairs; watch when walking to avoid tripping.
---
Old Swedes Church
606 N. Church Street, Wilmington, DE 19801
Phone: (302) 652-5629
The accessibility entrance to the site is on Church Street. Enter through the gate at the corner of the field stone Hendrickson House parking available in the lot on Church Street. Their are ramps into the church however, it does not meet ADA standards due to the historic building. Stone pathways throughout the grounds may prove difficult for wheel chairs. Limited accessibility in the Hendrickson House due to one small step into the house.
---
New Castle Court House
211 Delaware St., New Castle, DE.
Phone: (302) 323-4453
Only the first floor of the Court House is accessible through a side entrance.
---
The Green, Dover
121 Martin Luther King, Jr. Blvd., Dover, DE.
Phone: (302) 739-9194
The Green has handicap sidewalk access along S. State Street and around the outside of The Green but there are no sidewalks around The Green itself.
---
John Dickinson Plantation
340 Kitts Hummock Rd, Dover, DE 19901
Phone: (302) 739-3277
The John Dickinson Plantation visitor center and first floor of the John Dickinson mansion are accessible. The farm complex and outbuildings are not handicap accessible.
---
Ryves Holt House
211 Mulberry St, Lewes, DE 19958
Phone: (302) 645-7670
This building is not accessible but visitors can still request to have their passport books stamped.
Last updated: June 27, 2018