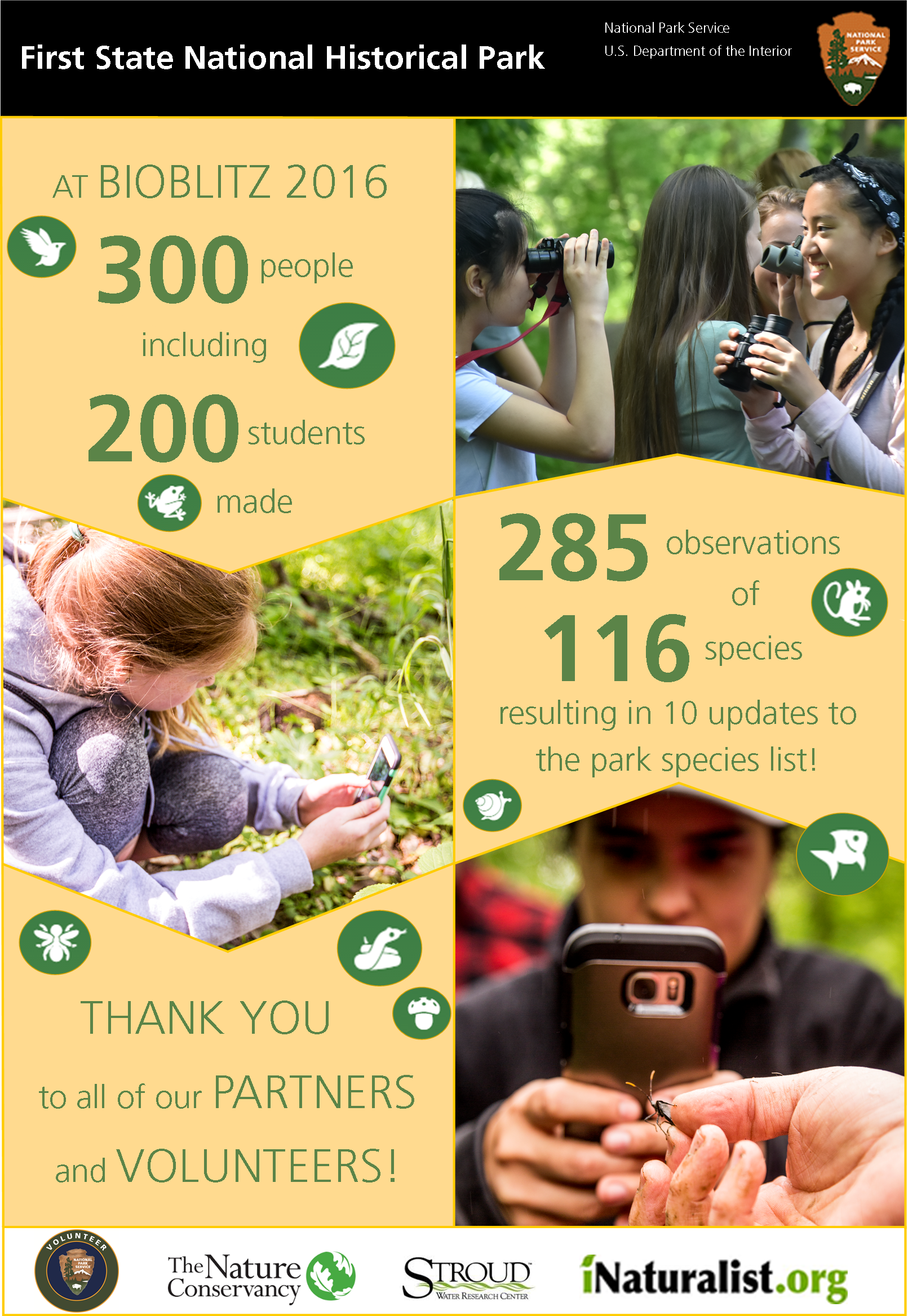 In May 2016, the park partnered with The Nature Conservancy in Delaware (TNC) to host a public BioBlitz in the park at Beaver Valley. Located just a short distance from downtown Wilmington, Delaware, the Beaver Valley area of First State National Historical Park, is a treasure of winding nature trails along the the Brandywine Creek.
During the BioBlitz 300 visitors, including 200 students, used an app on their phones called
iNaturalist
to document 116 species through over 200 observations. In celebration of the one year anniversary of the BioBlitz we want to keep the ball rolling by encouraging everyone to become a Citizen Scientist. To get started, follow these simple steps listed below:
Request one of the following postcards from the park: Butterflies & Moths, Caterpillars, Flowering Plants, or Biodiversity
Receive your postcard in the mail
Download the iNaturalist application on your mobile device
Come visit us!
When ready, tap 'Observe'
Add one or more photos as evidence (or upload photos from your camera later)
Enter what you saw—or what you think you saw. When and where you saw it should be added automatically. Save your observation.
Share what you find with friends on Facebook or Twitter through iNaturalist
Check off your observations and send the postcard to a friend!
*If you are intersected in participating please send us an
e-mail
to receive one of the post cards above. The Biodiversity card is posted below as an example of what the front looks like.