Saving the Past, Shaping the Future: A Preservation Education Program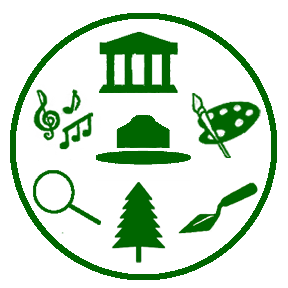 Welcome!
Embark on a virtual field trip to discover how Delaware's natural and cultural resources reflect the past, and recognize how our actions today will impact future preservation. You will complete 8 activities that will connect you to your community, elevate the stories of people who lived there before you, and spark new understandings of how history shapes the present. First State National Historical Park has partnered with 8 Delaware organizations to explore the topics of architecture, art, archaeology, nature, curiosity, and heritage. You'll learn about local waterways, investigate a bunch of artifacts, and learn how you can take action towards a brighter tomorrow.
---
Getting Started
This program has 8 different activities. We encourage you to explore them all! You can always return to this homepage to decide which of the activities you would like to do next by clicking the button at the bottom of each activity page.
Some activities may have you study photographs, or watch a video, analyze historical documents, or create something fun and imaginative. Then we'll ask you to reflect on what you've learned. Paper and pencil are the only materials that you will definitely need for the activities, however, colored pencils and markers could also be useful if you have them.
Note For Students:
If you're doing this as a class assignment from your teacher, be sure to check-in with your teacher for instructions on doing the activities in a particular order, especially if your teacher wants you to submit your responses and activity creations.
---
Thank you to our partners!
This program was made possible in part by a grant from the National Park Foundation. However, this program would not have been possible without the amazing partnering organizations, listed below, who have donated their time and expertise to this virtual program. Big thanks to everyone who helped create this fun experience for us all.
Last updated: September 20, 2021