Welcome Teachers!
This is where you and your students start learning about Albert Gallatin and Friendship Hill.
Included in the "Curriculum Materials" section is a seven-part teacher's guide "Albert Gallatin: A Most Astonishing Man" and a packet for homeschool students.
In the spring and fall the park offers guided field trips for school groups and guided house tours.

Schools and other groups can participate in Distance Learning. All you need is camera, a microphone and connection to the internet.  
Please feel free to contact us at 724-329-5472 or email us.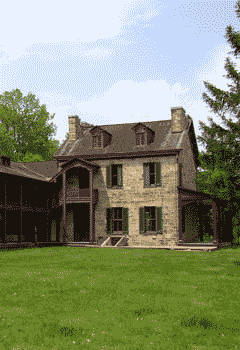 Last updated: November 30, 2018