Accessibility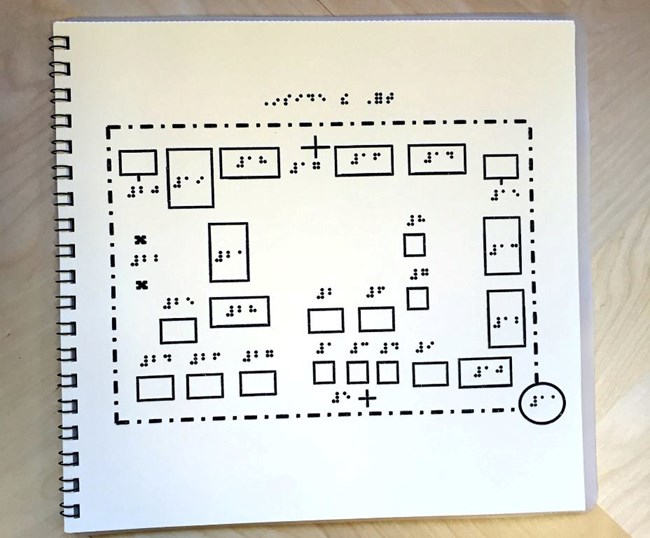 Accessible Media
The park has large print brochures available for use inside the Contact Station at the reconstructed fort and at the Visitor Center.
The park's introductory film, One Place Across Time, is available in open caption format, and assisted listening devices (ALDs) are also available. This film can be viewed at the Visitor Center.

Braille informational books about Fort Vancouver are available at the reconstructed fort, Visitor Center, and Pearson Air Museum. Braille translations of the Visitor Center exhibits are also available.
Accessible Features
There are has several accessible shared-use trail routes. From the parking lot at 1001 E. Fifth Street to and within the reconstructed fort. To and from Pearson Air Museum and its parking lots, From the parking lots at the Columbia River Waterfront Park to Discovery Trail, and the park trail from the E. Fifth Street trail head to the Village and Land Bridge
Accessible viewpoints are available, including the veranda of the Chief Factor's House inside the reconstructed fort (accessible via wheelchair lift), and on the Land Bridge and Columbia River Waterfront
The park's restrooms in Vancouver, WA, are accessible for people with disabilities, and are located inside the reconstructed fort, the Visitor Center, and Pearson Air Museum. The restroom at the McLoughlin House Unit in Oregon City, OR, is not yet accessible, but plans to address this critical need are in progress.
Last updated: December 13, 2017