Friends of Fort Vancouver Host Sweetheart Dance to Benefit National Park Programs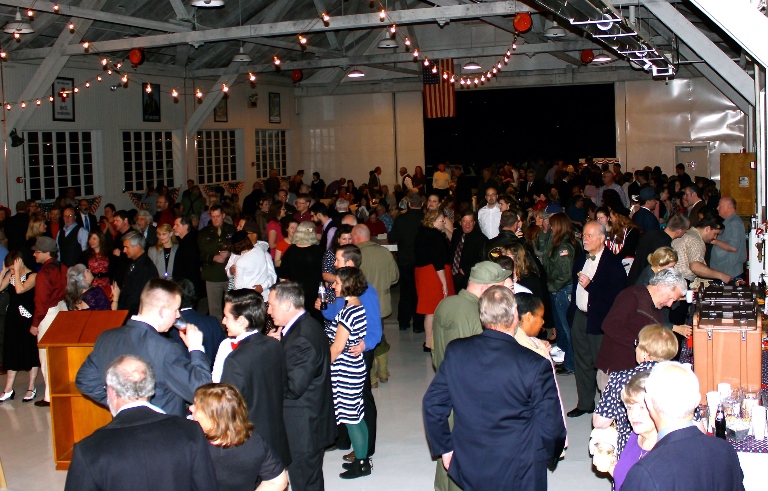 News Release Date:
January 27, 2016
Contact: Mary Rose, Acting Director, Friends of Fort Vancouver, 360-907-1075
Contact: Bob Cromwell, Acting Chief Ranger, 360-816-6253
The 2016 Sweetheart Dance, sponsored by the Friends of Fort Vancouver National Historic Site, will be held on Saturday, February 13, 2016, from 7 pm to 10 pm at Pearson Air Museum, located at 1115 E. Fifth Street, Vancouver, WA 98661.
Tickets purchased in advance are $20 per person and are available at the Friends' Bookstore at the Fort Vancouver Visitor Center, located at 1501 E. Evergreen Blvd, Vancouver, WA 98661. Tickets can also be purchased online at the Friends' website at www.friendsfortvancouver.org/dance-tickets. Tickets will be sold at the door for $25.
The Sweetheart Dance is reminiscent of the USO hangar dances of the 1940's. Participants are encouraged (though not required) to wear period costumes and Class "A" uniforms, to take a step back in time and enjoy the evening. Beacock's Swing Band, founded over a decade ago by Vancouver musician Dale Beacock and conducted by Cary Pederson, will perform dance music from the 1920s through the 1950s.
The Grant House Restaurant will provide a no-host bar, and has created a signature drink for the dance called "The Kiss." Fortside Brewing Company and Double V Distillery will also be represented at the event. Hors d'oeuvres, soda, and coffee are included in the ticket price.
Participants who want to take a break from dancing (or watching the dancers) can tour Pearson Air Museum and take a souvenir photograph next to a vintage airplane. Volunteers and staff from the National Park Service will be available to answer questions about the historic airfield's past.
Raffle tickets will be on sale at the event for one dollar each. Six gift baskets will be available to win, featuring items that interpret the site's history, as well as local food and drink. Baskets will be donated by the Friends of Fort Vancouver NHS, the National Park Service, the US Forest Service, and more.
The event is a fundraiser for the non-profit Friends of Fort Vancouver National Historic Site. All proceeds are used to support education and interpretive programs at the site.
What: Sweetheart Dance
When: Saturday, February 13, 2016, 7 pm - 10 pm
Where: Pearson Air Museum and Jack Murdock Aviation Center at Fort Vancouver National Historic Site, 1115 E 5th Street, Vancouver, WA, 98661.
Cost: Tickets are $20 in advance, $25 at the door.
Last updated: January 28, 2016