Nature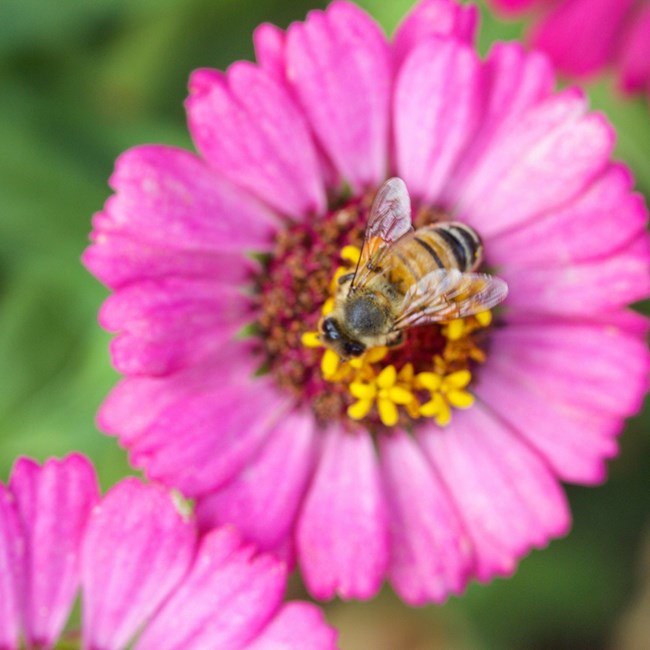 Though Fort Vancouver National Historic Site today sits in a busy, urban setting, the natural world is still an important part of this national park, which is one of the largest green spaces in the City of Vancouver. Here, migrating birds rest, pollinators buzz, and mammals make their homes. This national park is also home to many different plants and historic trees.
Historically, the location of the Hudson's Bay Company's Fort Vancouver was an important place to connect with nature. The indigenous Klickitat people called this location ala-sikas, which translates to "place of the mud turtles." In the Sahaptin language, it was similarly called alašikaš, which translates to "place of turtles." This area, located along the north bank of the Columbia River and home to a large pond which has since been filled in, must have been home to one of the Northwest's two native turtle species - the western pond turtle and/or the western painted turtle. The prairie where the fort was later built was once covered in camas flowers, some of which still bloom today. This prairie, created by Indigenous peoples using prescribed burns, attracted deer and elk, and encouraged the growth of acorn-bearing oak trees.
On this page, learn about animals and plants that can be found at Fort Vancouver National Historic Site, the important cultural landscape of this national park, and the use of the fort by 19th century naturalists.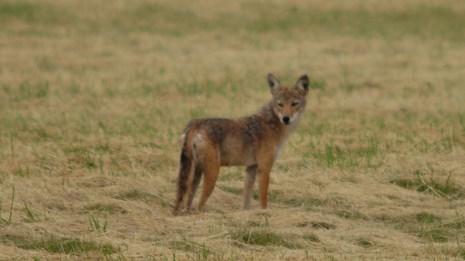 Animals
Learn more about mammals, reptiles & amphibians, bees, and bird species at Fort Vancouver National Historic Site.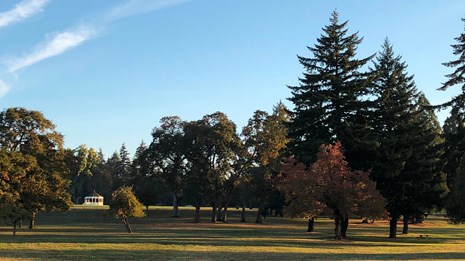 The Cultural Landscape
How have humans interacted with this place over time? Learn more in excerpts from our Cultural Landscape Report.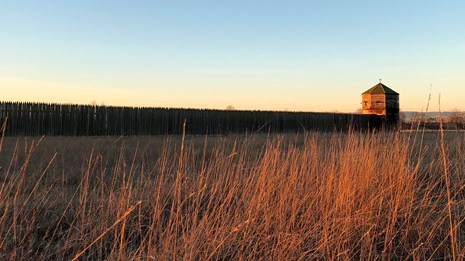 Naturalists at Fort Vancouver
Learn about the naturalists who used Fort Vancouver as a base in the 19th century.


Last updated: April 9, 2021