Victorian Craft Demonstrations at the McLoughlin House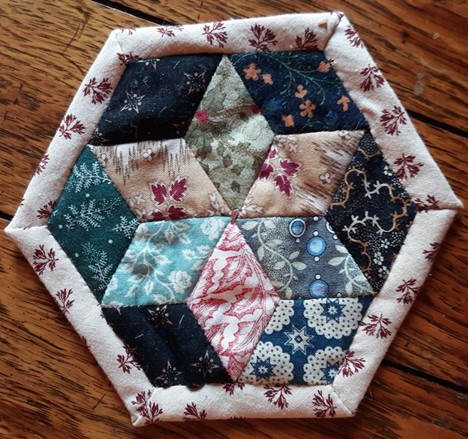 You're invited to step back in time and join the McLoughlin Memorial Association and the National Park Service at the McLoughlin House Unit in Oregon City, Oregon, for a very special demonstration series featuring crafts that were popular in the early to mid-1800s.

Throughout history, women have used their skill with their hands to clothe their families and decorate their homes. However, the changes that came with the Industrial Revolution of the 1800s meant that many ladies of the middle class now had leisure time to fill. New materials, patterns and magazines for women became widely available, and needlework and other crafts became all the rage as never before!

Needlework and the arts became a standard part of education for girls - a proper education included sewing, knitting, and embroidery, and often watercolor painting and drawing as well as musical training. Working class girls were taught knitting, crochet and sewing at charity schools, so that they might earn a better living. Rich or poor, girls and women were expected to be busy and productive all the time, to demonstrate their virtue and industriousness. After all, it was said that "the devil finds work for idle hands." We hope that you will enjoy this opportunity to glimpse into the lives and skills of Victorian ladies!
Victorian Craft Demonstrations for the 2023 season will be on a first come, first serve basis through a reservation system. The McLoughlin Memorial Association will begin accepting reservations for each demo two weeks in advance. Reservations will be confirmed prior to the scheduled Victorian Craft Demonstration. Please contact the McLoughlin Memorial Association for questions or to make your reservation at mcloughlinmemorial@gmail.com.
The McLoughlin Memorial Association
2023 Schedule of Victorian Crafts
Noon - 3PM at the Barclay House
719 Center Street, Oregon City, OR, 97045
May 13: Blanket Stitch & Penny Rug Coaster
June 10: Quill Pens
July 8: Bring your sewing book for unfinished projects!
August 12:

NO VICTORIAN CRAFTS

The McLoughlin Memorial Association will be hosting their Annual Yard Sale at the Holmes House

September 9: Small Pouch
October 14: Beginning Embroidery/Embroidery Stitch Sample Book
November 11: Small Tie-On Pocket & End of Season Show-Off Day!
Last updated: May 6, 2023