Conservation of Marguerite McLoughlin's Sewing Cabinet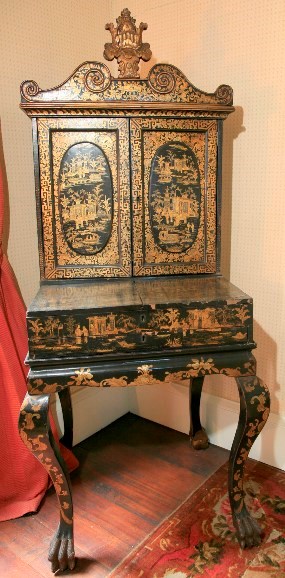 In 2009, MPF Conservation performed conservation treatment on Marguerite McLoughlin's Chinese lacquer sewing cabinet, ca. 1835, which is on exhibit at the McLoughlin House. The cabinet is said to have been a gift from Dugald McTavish, a clerk at Fort Vancouver, and is one of the original family pieces in the collection.
The cabinet needed a great deal of treatment: leg joints needed to be shimmed due to shrinkage, rot in several areas (possibly due to a spill from long ago, exacerbated by our climate's humidity) needed to be filled, lacquer reparation was necessary in areas where rot was apparent, and the cabinet needed a good cleaning.
All treatment work was designed to be as non-invasive as possible, which is the goal of all conservation and preservation work.
Fort Vancouver has worked with MPF Conservation twice, also resulting in the conservation of a melodeon, slope writing desk, wardrobe, fainting couch, washstand, dining chairs, drop-leaf table, and a game table, all of which were possessions of the McLoughlin family.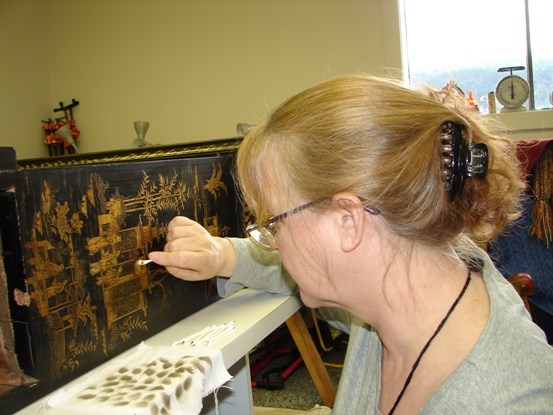 Last updated: February 28, 2015