People in the HBC Era 1824-1860
The Hudson's Bay Company's Fort Vancouver was home to hundreds. Founded in 1824, it became the population center of the West until it was surpassed by San Francisco in the gold rush years of the late 1840s.
Inside the fort walls
, dozens of clerks, Hudson's Bay Company managers, and their families made their homes. Outside the walls, the
Fort Vancouver Village
was inhabited by fur trappers and traders, craftsmen, farmers, and laborers - all employed by the Hudson's Bay Company - and their families.
Below, learn about some of people who visited, lived, and worked at the fort.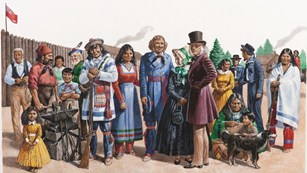 The Fort Vancouver Community
Fort Vancouver was home to a diverse community that included individuals from many different American Indian tribes.
Hawaiians at Fort Vancouver
Explore the history of the Hawaiian employees of the Hudson's Bay Company's Fort Vancouver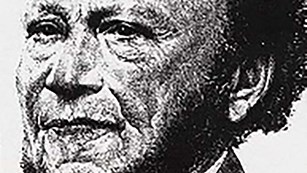 Black History at Fort Vancouver
Discover the stories of George Washington Créol and George Bush, who worked at Fort Vancouver.
The McLoughlin Family
Learn about the McLoughlin Family, including Dr. John McLoughlin, who served as Fort Vancouver's Chief Factor.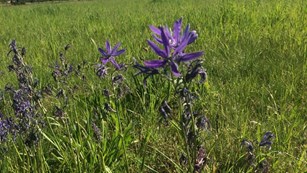 Naturalists at Fort Vancouver
Learn about the naturalists who visited Fort Vancouver and the Indigenous people who shared their ecological knowledge with them.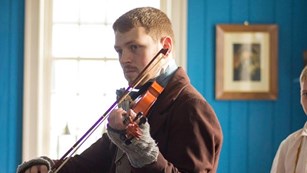 Stories from Fort Vancouver
Discover stories from the history of the Hudson's Bay Company's Fort Vancouver.
Last updated: February 8, 2022