The Hudson's Bay Company's Fort Vancouver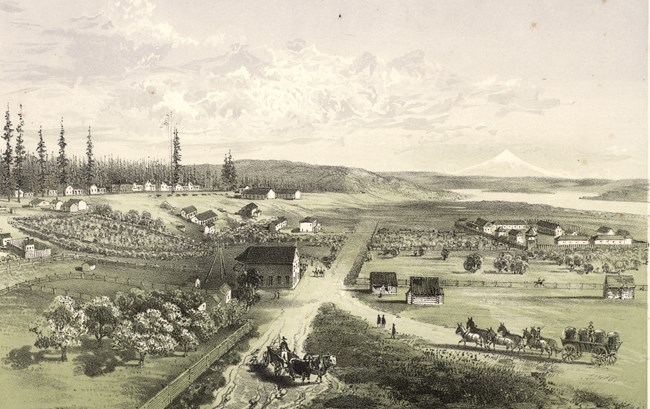 A Fur Trade Fort
The London-based Hudson's Bay Company established Fort Vancouver in 1825 to serve as the headquarters of the Company's interior fur trade. The first Fort Vancouver was located on the bluff to the northeast of the fort's current location, where it was relocated in 1829. The fort served as the core of the HBC's western operations, controlling the fur business from Russian Alaska to Mexican California, and from the Rocky Mountains to the Pacific Ocean. Vancouver was the principal colonial settlement in the Pacific Northwest, and a major center of industry, trade, and law.
The Village to the west of the fort was Vancouver's first neighborhood. The employees of the Hudson's Bay Company lived there with their families in simple one or two room cabins. The Village was incredibly diverse, a community of people whose homelands spanned half the globe.
In 1866, the fort burned to the ground. What can be visited today is a reconstruction built on the archaeological footprint of the original fort.
Archaeology of Fort Vancouver
In 1947, National Park Service Archaeologist Louis Caywood was assigned with locating the original Fort Vancouver, which had burned to the ground in 1866, so that it could be preserved by the National Park Service. At that time, the location of the fort was an open field. Caywood's efforts were successful, and his excavations from 1947 to 1952 began the process of locating the remains of the Hudson's Bay Company fort.
Reconstruction based on this archaeology began in the 1960s. Today, the fort stockade and several buildings have been reconstructed and can be explored by modern visitors.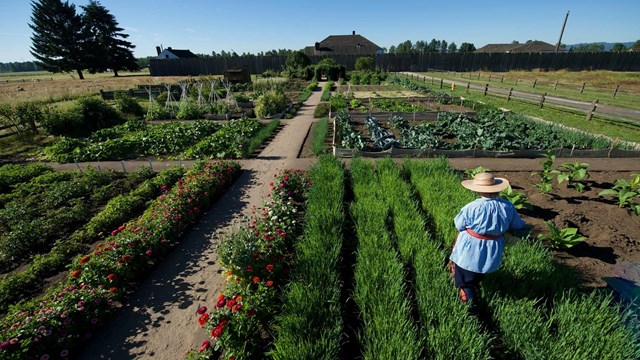 Basic Information
Find hours, directions, and other basic information about visiting the national park.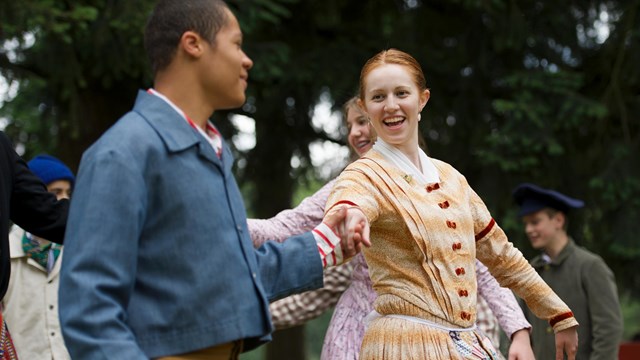 The Hudson's Bay Company
Discover the history of Hudson's Bay Company employees at Fort Vancouver from 1824-1860.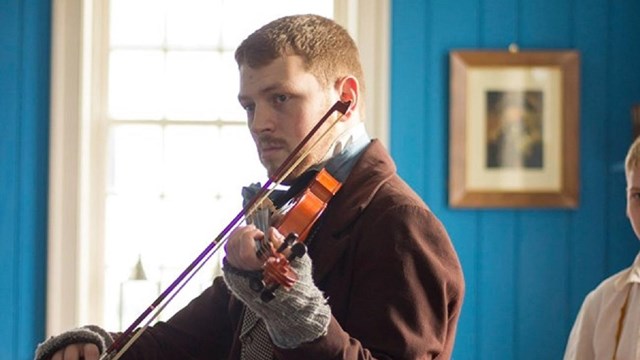 Stories from Fort Vancouver
Discover stories from the history of the Hudson's Bay Company's Fort Vancouver.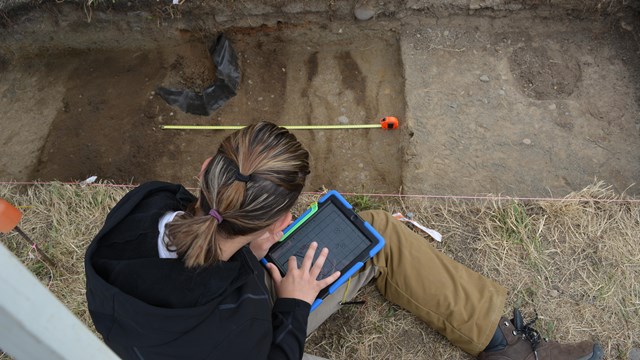 Archaeology
Learn more about archaeology at Fort Vancouver.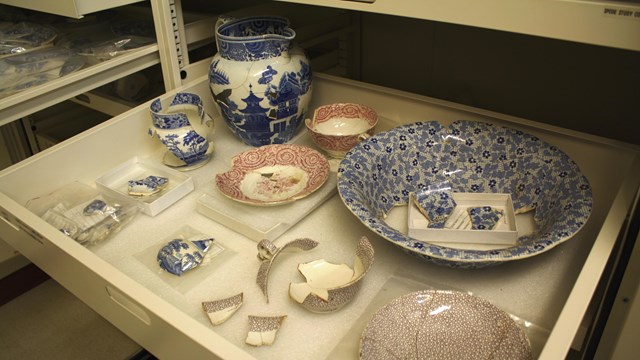 Museum Collections
Learn more about the museum collection at Fort Vancouver National Historic Site.
Last updated: August 26, 2022