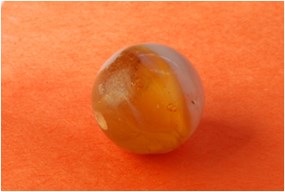 by Jessie McClendon
When people started moving to areas surrounding the Army's Vancouver Barracks in the mid-nineteenth century, the City of Vancouver had already established an interactive social and economic community. The growth of the barracks provided many opportunities for officers and soldiers to interact with the community outside the fort. Leisure activities, such as horse races, dances, band marches, and theater performances, were some of the many ways this interaction occurred.
Another important way people came together at the Fort Vancouver Army barracks was through games. People from surrounding communities watched and participated in games like baseball and tennis. Notice the photo on your right of people posing with tennis rackets, wearing stylish clothing. People who played tennis at Fort Vancouver during this time might have come from the middle or upper classes, but there is evidence that many of the spectators were from different social and economic backgrounds. People from surrounding communities in Vancouver, Portland, and even Oregon City travelled to Fort Vancouver to participate in and watch these games!
Children at Fort Vancouver played with marbles and jacks, not unlike the games people play in their youth today. Most likely, the children of officers and other working class families that lived within Fort Vancouver played these kinds of games together, perhaps building relationships between families that did not previously exist.
Members in the community of Vancouver were also included in some of the games that adults played, like dominoes, and the card game bezique which you might recognize today as the game of pinochle. These leisure activities provided areas of social interaction that helped build a thriving community around Fort Vancouver during the nineteenth century. The objects dug up by Fort Vancouver archeologists, such as bone dominos or glass marbles, demonstrate that many of the games people played 150 years ago are very similar to games we play today.