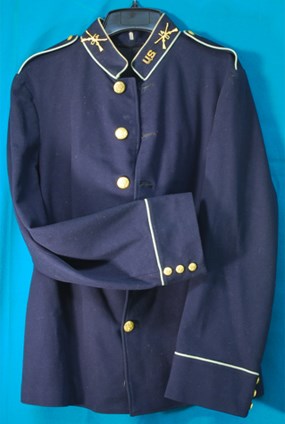 by Josh Olmsted
"Here I am still at Vancouver and having such a wonderful time that I don't want to go home… Last Wednesday night we had a 'hop' here and I enjoyed it very much, it was the first dance since we left home" -Julia Gilliss, Vancouver Barracks, July 22nd 1866.
For Mrs. Gilliss and many other women, men, and children; dancing was prominent amongst the social activities of the post. Dancing was a way of making acquaintances, meeting new people, and maybe finding a future husband or wife! Both men and women would put on their finest dresses, suits, or uniforms. Often Vancouver Barracks would provide the music and people for both the military post and the City of Vancouver would attend the festivities.
People would come from all over the Vancouver, and later Portland, area to attend these "hops" providing an escape from the routine of military drilling, and for nearby residents working their fields or tending their shops. The dances became a means of building positive relations between the Vancouver Barracks and Vancouver the city, with this relationship between the two continuing to this day.
Women from Vancouver occasionally began relationships with officers and solders from Vancouver Barracks. These newly created couples would often settle in the region, creating a new city surrounding the military post. Some of the homes and businesses surrounding Fort Vancouver and Vancouver Barracks are products of these very same relationships.