Buffalo Soldiers of Vancouver Barracks
In 1866, Congress created six segregated US Army regiments, which were later consolidated into four. Though African Americans had participated in US military conflicts since the Revolutionary War, this marked the first time that Black men could enlist in the Regular Army. Soldiers from these units - the 9th and 10th Cavalry and the 24th and 25th Infantry - became known as "Buffalo Soldiers."

In 1899, soldiers from Company B of the 24th Infantry were assigned to Vancouver Barracks. Learn more about their stories in the links below.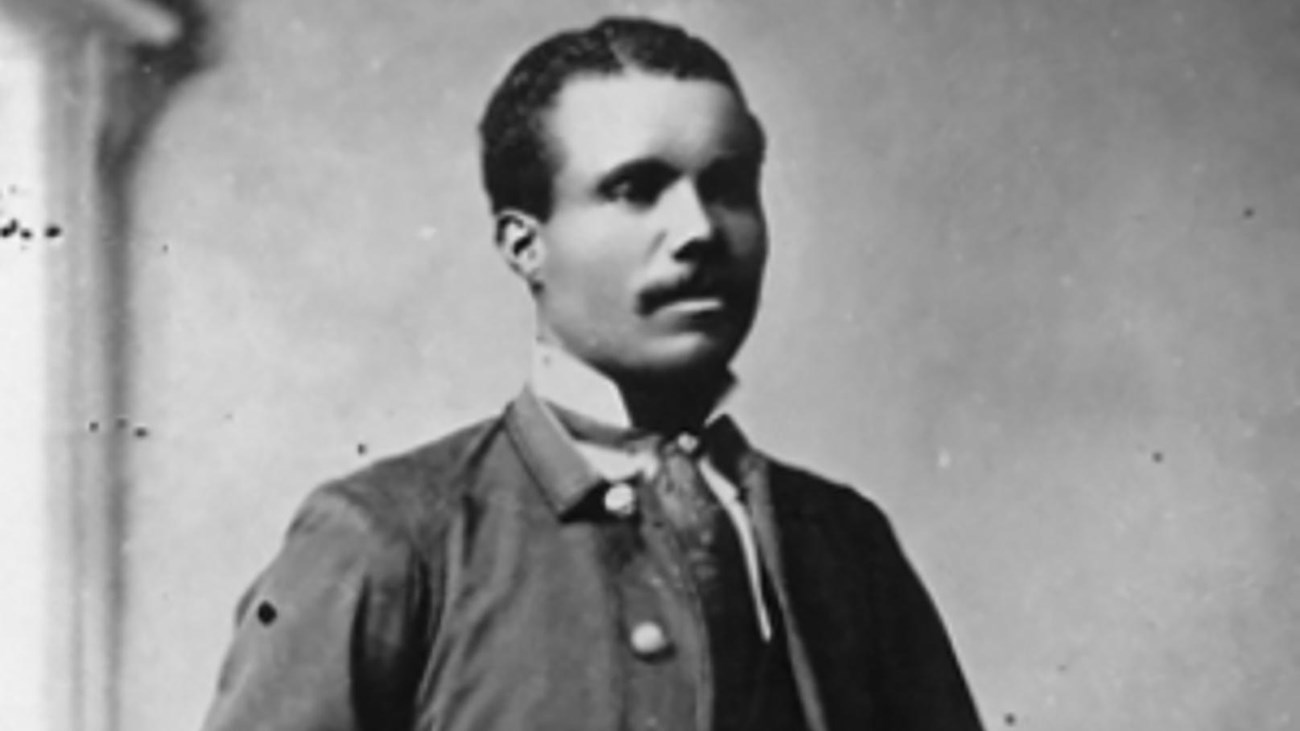 Buffalo Soldiers at Vancouver Barracks
Learn more about the fascinating story of Company B of the Twenty-fourth U.S. Infantry Regiment, who arrived at Vancouver Barracks in 1899.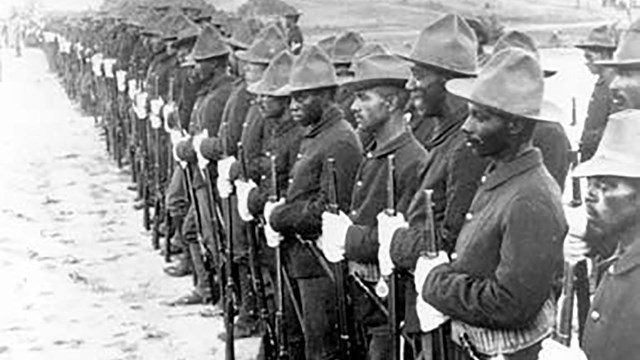 The Buffalo Soldiers
Discover the history of the Buffalo Soldiers on the website of the Presidio of San Francisco.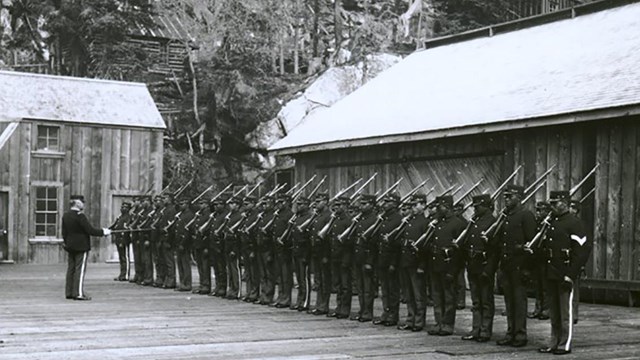 Buffalo Soldiers in Alaska
In 1899, Buffalo Soldiers from Company L, 24th Infantry, passed through Vancouver Barracks on their way to Skagway, Alaska.
Buffalo Soldiers who served at Vancouver Barracks
Last updated: February 16, 2018