Archaeology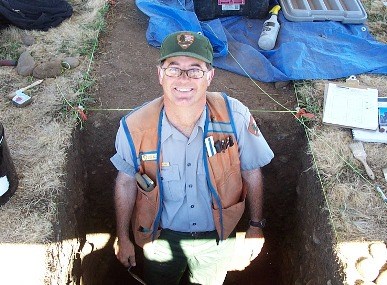 For the Vancouver National Historic Reserve, archaeology and the collections it creates have a special significance. The material culture, both in the site's collection and still in situ, is what remains of the original sites and their inhabitants. The archaeological artifacts and features are often the primary resources for reconstructing and interpreting the site. Vancouver's role in regional history is reflected in the enormity of the archaeological resources here.
To share the "underground" legacy of this site, we have developed a Public Archaeology Program that includes educational opportunities, special tours, and lectures.
We hope these activities help to share the site in a new way and involve our visitors in the process of learning from and working to preserve, cultural resources.

Learn more about the 2020 Public Archaeology Field School here.

What should you do if you find an artifact at Fort Vancouver National Historic Site? Find out here.
Archaeology at Fort Vancouver National Historic Site


Last updated: April 27, 2020