2007 Archaeology Field School
Cool Info from the 2007 Archaeology Field School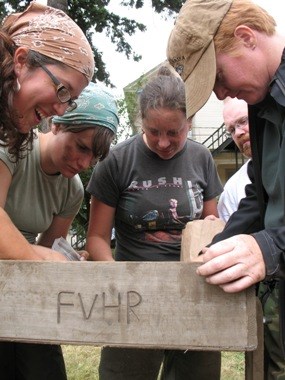 The seventh annual field school at Fort Vancouver took place in the summer of 2007, and was conducted through an alliance between the National Park Service, Portland State University, Washington State University Vancouver, and the Vancouver National Historic Reserve Trust.
Students participated in all aspects of field and laboratory work, including survey techniques, positioning units, subsurface excavation methods, mapping, drawing, site photography, as well as cleaning, identifying, cataloging, and analyzing artifacts.
This years' project explored the early (ca. 1846-1880) history of the U.S. Army component of the fort, and included excavations at enlisted men's barracks, laundresses' quarters, officer's quarters, mess halls, and related kitchens.
Excavations searched for the remnants of these buildings, associated middens and shaft features (privy sites) to collect samples of Victorian material culture and the remains of meals.
The project helped to explore the U.S. Military story at Fort Vancouver during the period of the Indian Wars and the Civil War. Nineteenth century social changes in urban areas of the eastern Unisted States involved the redefinition of the concepts of class, work and home, of public and private space, and the roles of men and women. Information produced from these excavations helps to address whether consumer choices made by U.S. Army residents at the fort reflect their personal aspirations and identity with some of the attitudes of broader American society. Results will also help to preserve and interpret sites associated with Officer's Row and the Parade Ground.
For more information on the results of this field school excavation, read Washington State University Ph.D. candidate Beth Horton's 2008 article in our NCRI Report, Volume 3, Number 1.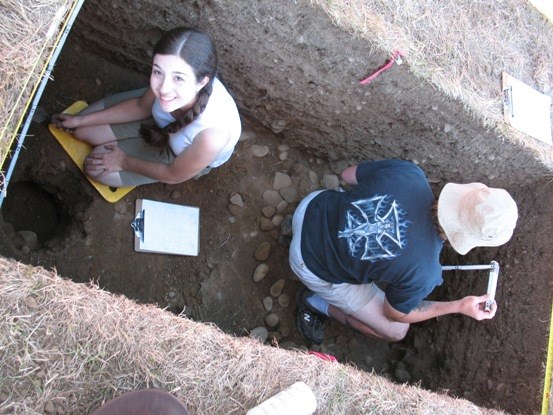 Last updated: February 28, 2015