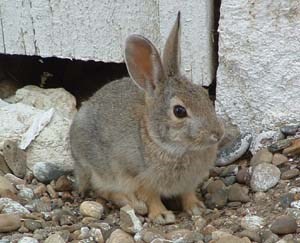 Nature & Science
Animals

MAMMALS

The most common mammals at Fort Union include white-tailed deer, coyote, red fox, ground squirrels, beaver, muskrat, desert cottontail, raccoon, porcupine, and prairie vole.

BIRDS

The site's location along a major flyway results in the seasonal passage of an array of migratory and non-migratory birds, including Canada geese and white pelicans. In the winter golden and bald eagles lay over and prey in the scattered open river waters. Smaller species include American Goldfinch, Lazuli Bunting, Black-Headed Grossbeak, and Pine Siskin.

INSECTS

Numerous insect species are recorded along the Missouri of which mosquitoes are historically the most nettlesome. In 1806, Captain Clark was to wait for Lewis at the confluence of the Missouri and Yellowstone, but moved several miles downstream to escape the "mosquitors".

AMPHIBIANS

Chorus frog, Leopard Frog, and Spadefoot Plains Toad use the river bottoms as breeding and feeding grounds, and are occasionally seen within the fort.

REPTILES

Garter snakes may be seen sunning in open areas or darting out of sight. Bull snakes are rarely seen, camoflaged in the prairie by day and hunting in mammal burrows by night.