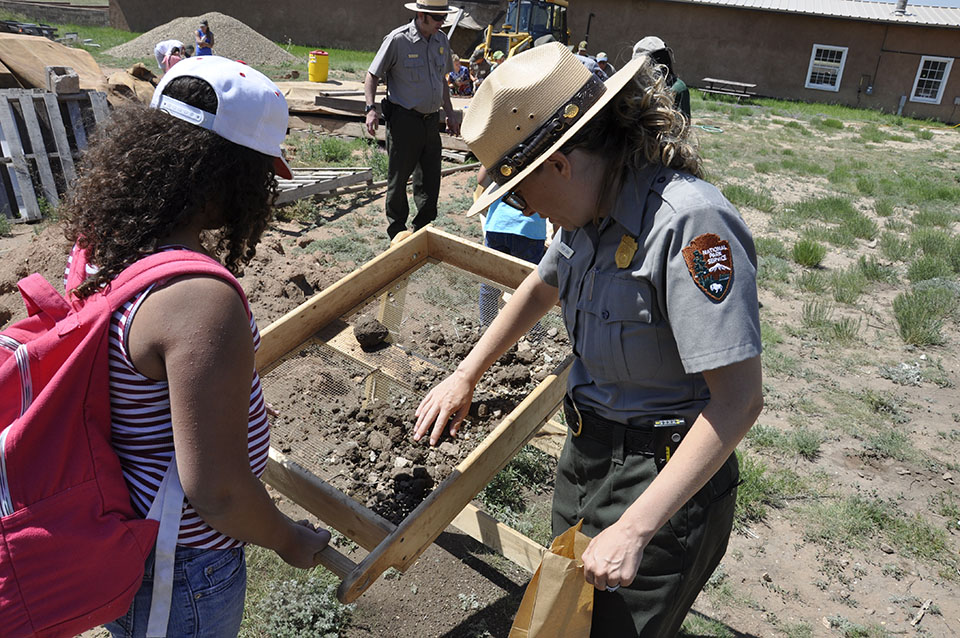 News Release Date:
May 8, 2018
Contact: Fort Union National Monument, 505-425-8025 ext. 0
Your child can enjoy a full day of fun and educational activities at Fort Union's Junior Ranger camp. Best of all, junior ranger camp is free! Camp runs from 10:00 am to 4:00 pm each day, and reservations are required.
Call 505-425-8025j, ext. 0 to register your child. Camp for 7- to 9-year-olds is on Thursday, June 7. Camp for 10- to 12-year-olds is on Friday, June 8. Reservations are required, and there are a limited number of spaces.
Campers should bring comfortable shoes, lunch and a hat. We will be outdoors for most of the day.