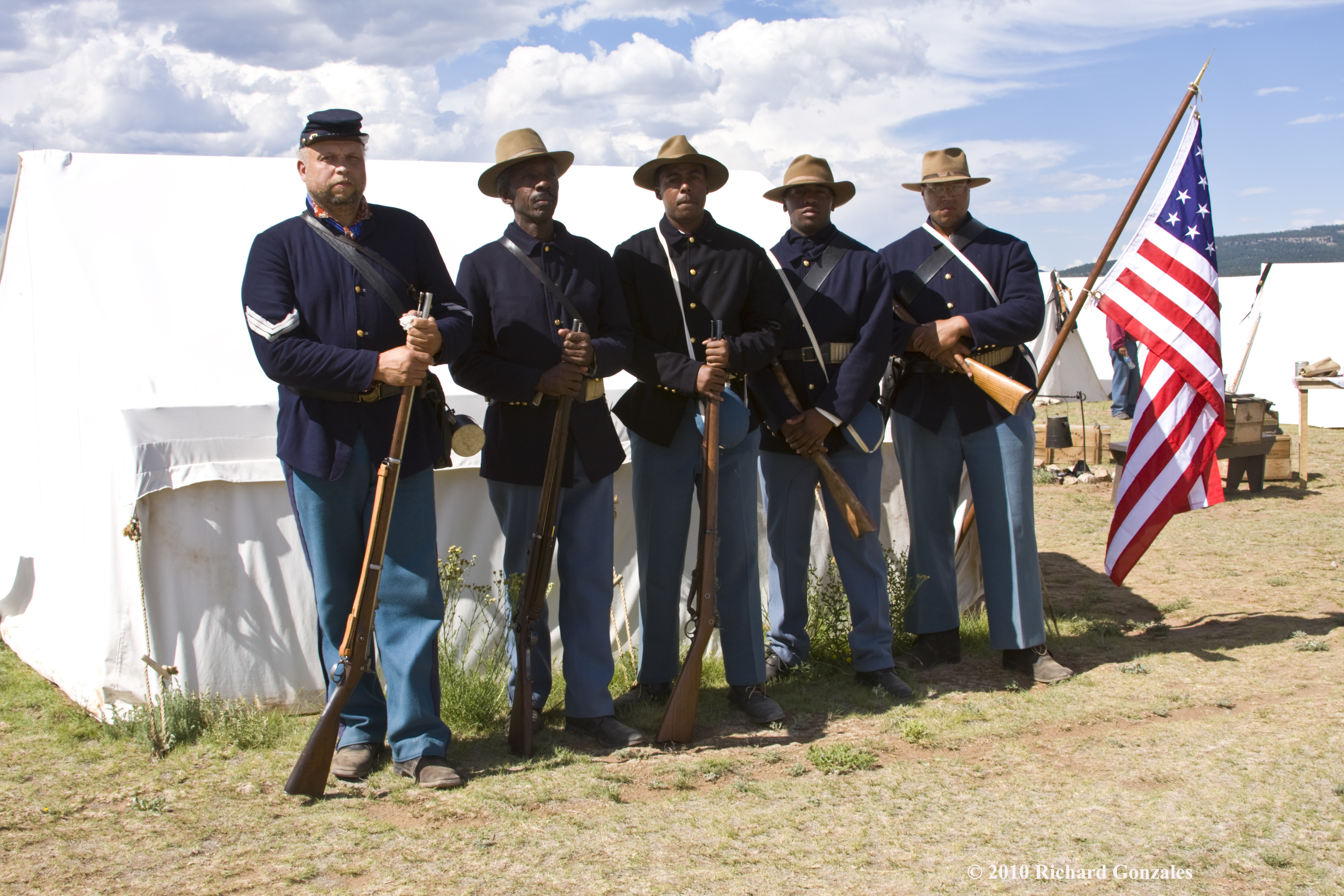 News Release Date:
July 27, 2017
Contact: Lorenzo Vigil, 505-425-8025
Watrous, NM: Fort Union National Monument announces that its annual Candlelight Tours event will be held on Saturday, August 12, 2017. During this evening event, visitors will be guided through the fort and through a series of skits performed by costumed interpreters. The tours and skits will be illuminated by lantern light. This is a free event, but reservations are required.
Tour times are 7:30 pm, 7:50 pm, 8:15 pm, 8:40 pm and 9:00 pm. Each tour lasts about 45 minutes and is limited to 20 attendees. Reservations can be made by calling Fort Union at 505-425-8025, extension 0. 
The theme of this year's program is the Buffalo Soldiers. These were the first African American soldiers officially authorized to be part of the regular U.S. Army. Most of them were stationed at western forts in the years after the Civil War. Each skit will represent a different aspect of the Buffalo Soldiers' experience.  "We invite the public to learn about Fort Union's fascinating history in a fun way while also enjoying the peaceful nighttime atmosphere at Fort Union," said Superintendent Charles Strickfaden.  
Visitors should wear comfortable walking shoes and bring a light jacket. Flash photography is allowed only during the 7:30 PM tour.
Fort Union (1851-1891) was the largest frontier military post and supply center of the southwest. The National Park Service preserves and protects the historic Fort Union and ruts of the Santa Fe Trail. To visit the monument, take Exit 366 off I-25 at Watrous, NM, onto State Hwy. 161, 8 miles. Park hours are 8:00 a.m. – 5:00 p.m. For more information, contact Fort Union National Monument at (505) 425-8025 X 0, or visit 
www.nps.gov/foun
. Like us on Facebook at 
www.facebook.com/fortunionNM
, and now visit us anytime on our mobile app at available on the Google Play store and Apple store.