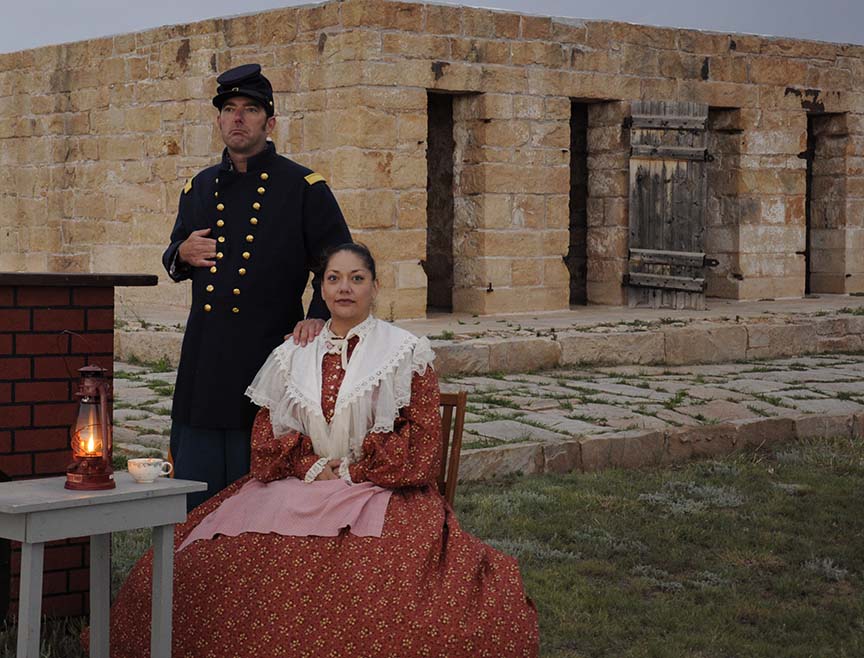 News Release Date:
July 17, 2018
Contact: Fort Union National Monument, 505-425-8025 ext 0
Step back into time at Fort Union with the annual Candlelight Tour program on Saturday, August 11. Guided tours, conducted by lanterns, will take visitors to a series of candlelit vignettes. This year, the scenarios will highlight the story of the Buffalo Soldiers, the first African-Americans enrolled as regular soldiers in the U.S. Army.
Tour times are 7:30 pm, 7:50 pm, 8:15 pm, 8:40 pm, 9:00 pm and 9:20 pm. Reservations are required. Photography is only allowed during the first tour at 7:30. Please call 505-425-8025 ext 0 to make reservations or for additional information.