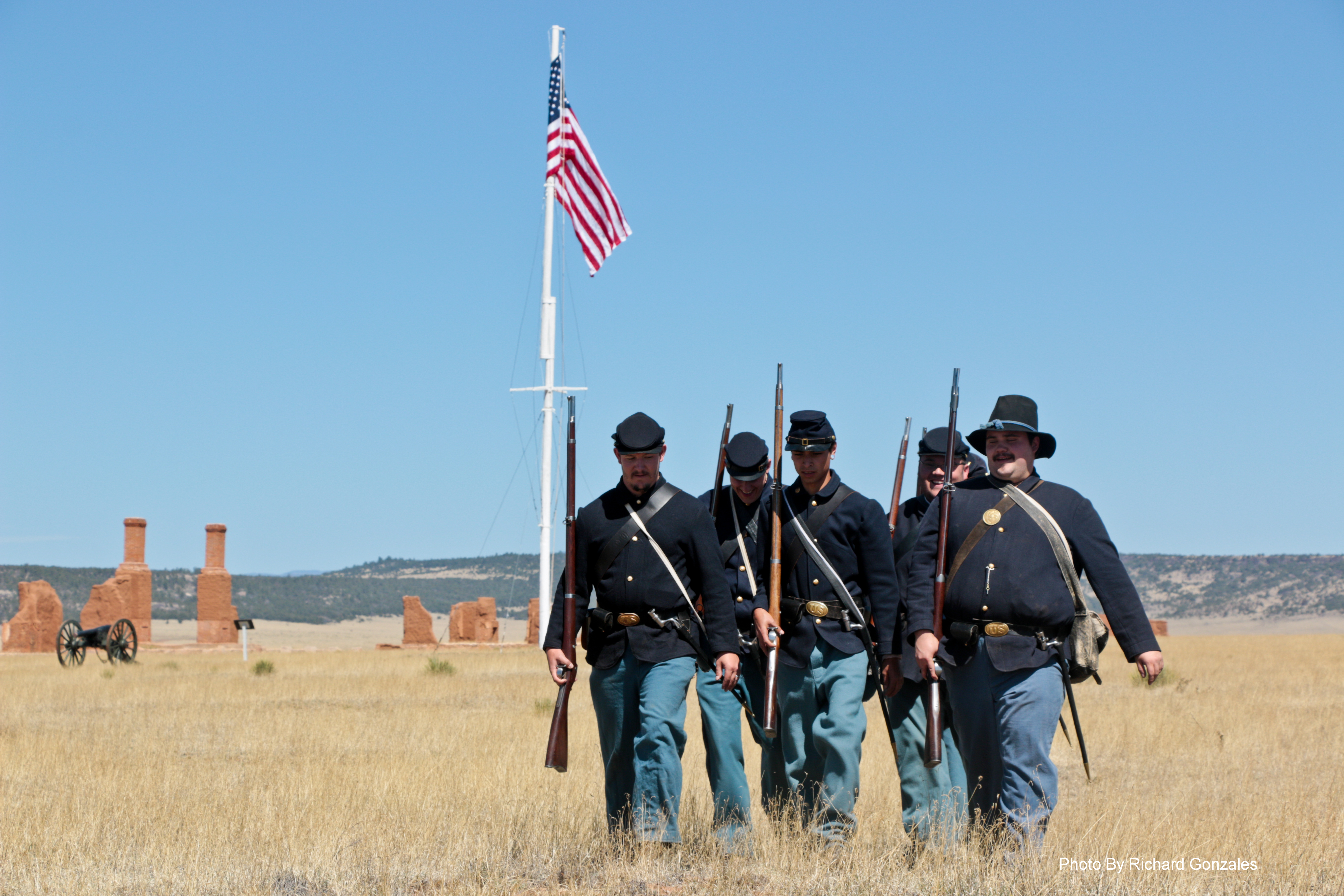 News Release Date:
August 31, 2016
Contact: Lorenzo Vigil, 505-425-8025
Camp of Instruction
Watrous, NM: At the onset of the Civil War, Fort Union established two camps for organizing and training new recruits in the school of 19
th
century warfare. These soldiers would later fill the ranks of the New Mexico Volunteer Regiments.Join us as Fort Union National Monument brings these historic camps to life, and step back in time with the men and women of the 3rd Regiment New Mexico Volunteers. Watch as they welcome new members, carryout company drill, interpret camp life, and conduct small arms and artillery demonstrations. The event runs throughout Saturday and Sunday September 10-11, beginning at 10:00 am and ending at 3:00 pm.