Date:
July 10, 2018
Contact:
Lorenzo Vigil
, 505-425-8025 ext 226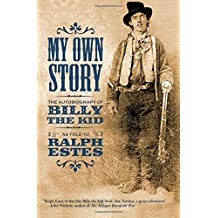 The New Mexico Territory during the late 1800's was a turbulent place where outlaws and cowboys became legends along the open range. The "world's oldest living cowboy," tells in story and song of his years on horseback in New Mexico and his friendship with William H. Bonney, better known as Billy the Kid. Ride along the trail with Ralph Estes, and discover the history behind the legend of one of the most notorious outlaws of the "Wild West."

This program will be held at the Las Vegas City Rough Rider Museum at 727 Grand Avenue in Las Vegas, New Mexico on Thursday, July 19, 2018 at 7:00PM.
This program is free in partnership with the Las Vegas City Museum and the New Mexico Humanities Council.