History & Culture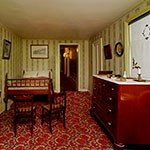 Where History Happened
Fords Theatre National Historic Site preserves the sites of the assassination of Abraham Lincoln on the night of April 14, 1865, the Star Saloon, and the Petersen House (the House Where Lincoln Died).
Learn about the Places of Ford's Theatre National Historic Site.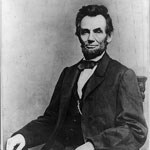 The Players
Abraham Lincoln and John WIlkes Booth paths crossed several times before their tragic moment in history.
Learn about the People of Ford's Theatre National Historic Site.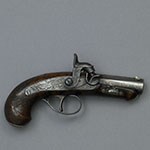 The Museum Collection
The basis of the
museum collection
at Ford's Theatre National Historic Site is the Osborn H. Oldroyd Lincoln Collection, which Mr. Oldroyd set up in the Petersen House in 1892. The collection contained over 3,000 items and was augmented by those artifacts related to the assassination used as state's evidence in the trial of the conspirators. Oldroyd maintained his collection in the Petersen House after the purchase of the house by the federal government in 1896. The government purchased the collection itself from Oldroyd in 1926 for the sum of $50,000. Museum items include Lincoln's overcoat, Booth's derringer, Major Rathbone's gloves and the contents of Lincoln's pockets when he was killed.


Last updated: April 15, 2015