Eating & Sleeping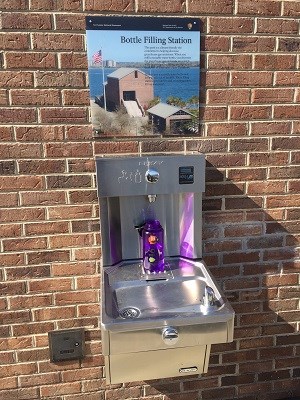 Eating
Water fountains are not available at this time. Please bring water with you. You may purchase water on the ferry trip to Fort Sumter.
Fort Sumter
A snack bar is available on board the Fort Sumter Tours ferry boat, and water fountains are located on board boats and inside the fort. Although picnicking is not permitted inside Fort Sumter, visitors are encouraged to bring water and snacks.
Fort Sumter Visitor Education Center
340 Concord Street, Charleston
In downtown Charleston there are many restaurants accessible by car or the Downtown Area Trolley. There are also several restaurants within walking distance. A water fountain is located on the back deck of the building as well as on the Liberty Square property.
Fort Moultrie
1214 Middle Street, Sullivan's Island
A picnic facility is located near the Fort Moultrie Visitor Center. Visitors are encouraged to bring water and snacks. Several restaurants are located on Sullivan's Island within two miles of Fort Moultrie. Many other restaurants are a short drive away in Mount Pleasant and the Isle of Palms.
Got Water? Currently not available
This park is a climate friendly site committed to helping decrease greenhouse gas emissions. When you refill a reusable water bottle, you decrease the greenhouse gas emissions associated with the production, filling, packaging, and transport of disposable water containers. Please carry a reusable water bottle and keep plastic out of landfills. Water filling stations, located at all Fort Sumter National Monument sites and on Fort Sumter Tours ferries, provide free, refreshing, filtered water. Fill up and enjoy!


Last updated: June 4, 2020