Fort Sumter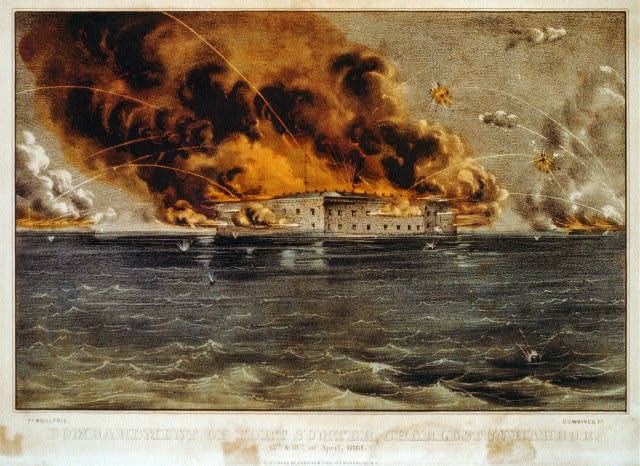 The Third System of Seacoast Defense & Fort Sumter
Since the American Revolution, Americans have built systems of forts at harbors along the coast to strengthen maritime defenses. Following the War of 1812, several major weaknesses in the American coastal defense system were identified. To fill these voids, Congress and the US Army Corps of Engineers planned the construction of around 200 fortifications, primarily located along the Atlantic and Gulf coasts from Maine to Louisiana. Over 40 fortifications were built before construction halted with the outbreak of the American Civil War. These forts are collectively known as the Third System of Seacoast Defense.
Charleston Harbor made the list of sites vulnerable to attack, prompting the construction of Fort Sumter. Construction on the man-made island began in 1829. Thirty-one years later, sectional tensions exploded at Fort Sumter into armed conflict.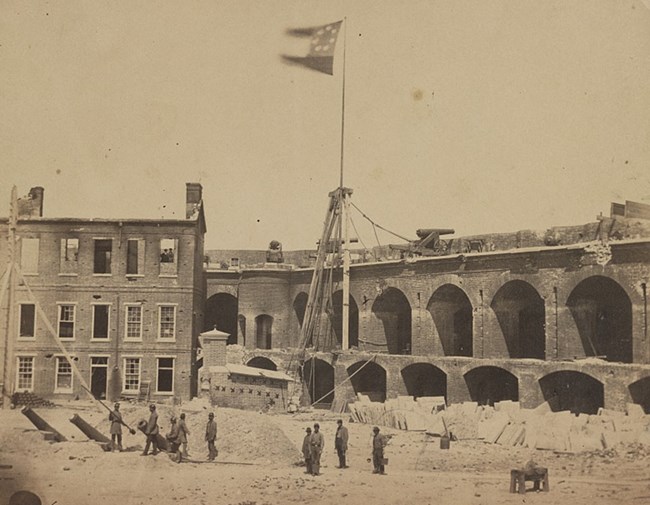 Fort Sumter during the Civil War
The Confederates garrisoned Fort Sumter for almost four years. Two years after the signal shot that started the Civil War, Fort Sumter became the focus of a long defense in which determined Confederate soldiers kept the US Army and Navy at bay for 587 days. In the summer of 1863, when Federal forces gained control of Morris Island, the bombardment of Charleston and Fort Sumter began in earnest. Union rifled artillery reduced Fort Sumter to a ruin, and Confederate soldiers and enslaved laborers worked to dig bombproofs. The damage wrought by Union artillery and the Confederate repairs to Fort Sumter transformed the former three-tiered brick and masonry fort into an earthwork. The Siege of Charleston continued until February 17, 1865, the longest siege in US military history. During the Confederate defense of Fort Sumter, at least fifty-two Confederates were killed in action, and an unknown number of enslaved African American laborers died.


Last updated: March 23, 2021