Museum Collection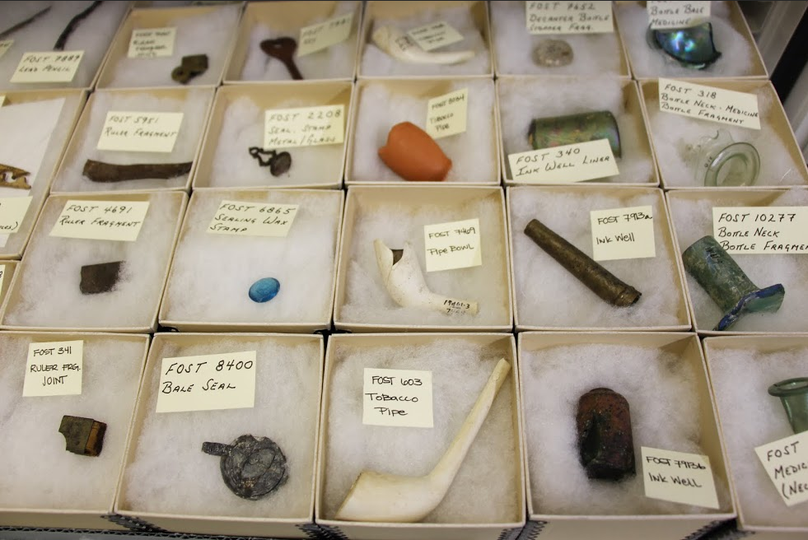 The museum collections at Fort Stanwix National Monument consist of approximately 500,000 objects. Most of the collection consists of archeological artifacts recovered from the excavations that took place during the 1970s prior to the reconstruction of the fort. These artifacts include military arms and accoutrements, clothing, hardware, utensils, furniture, and furnishings from the French and Indian War and the American Revolutionary War periods. Numerous artifacts related to the history of the City of Rome (1796-1970) are also part of the collection. Historic objects in the collection include ledgers, an orderly book of the 1st New York regiment, and powder horns. The park's relationship with the New York Oneida Indian Nation has also led to the inclusion of ethnographic objects, such as a modern day wampum belt and a traditionally crafted bow. A portion of the collection is permanently on exhibit at Fort Stanwix National Monument in the Marinus Willett Collections Management and Education Center.

To see detailed images of some of the collection at Fort Stanwix, please visit the National Park Service Museum Collection Web Catalog. Visit the Curious Collections of Fort Stanwix pages (below) for indepth information on select materials.
A listing of all research documents related to the park can be found here. Research requests may be submitted to the Division of Cultural Resources. For more information, please e-mail the Division of Cultural Resources.


Last updated: October 4, 2022