Things To Do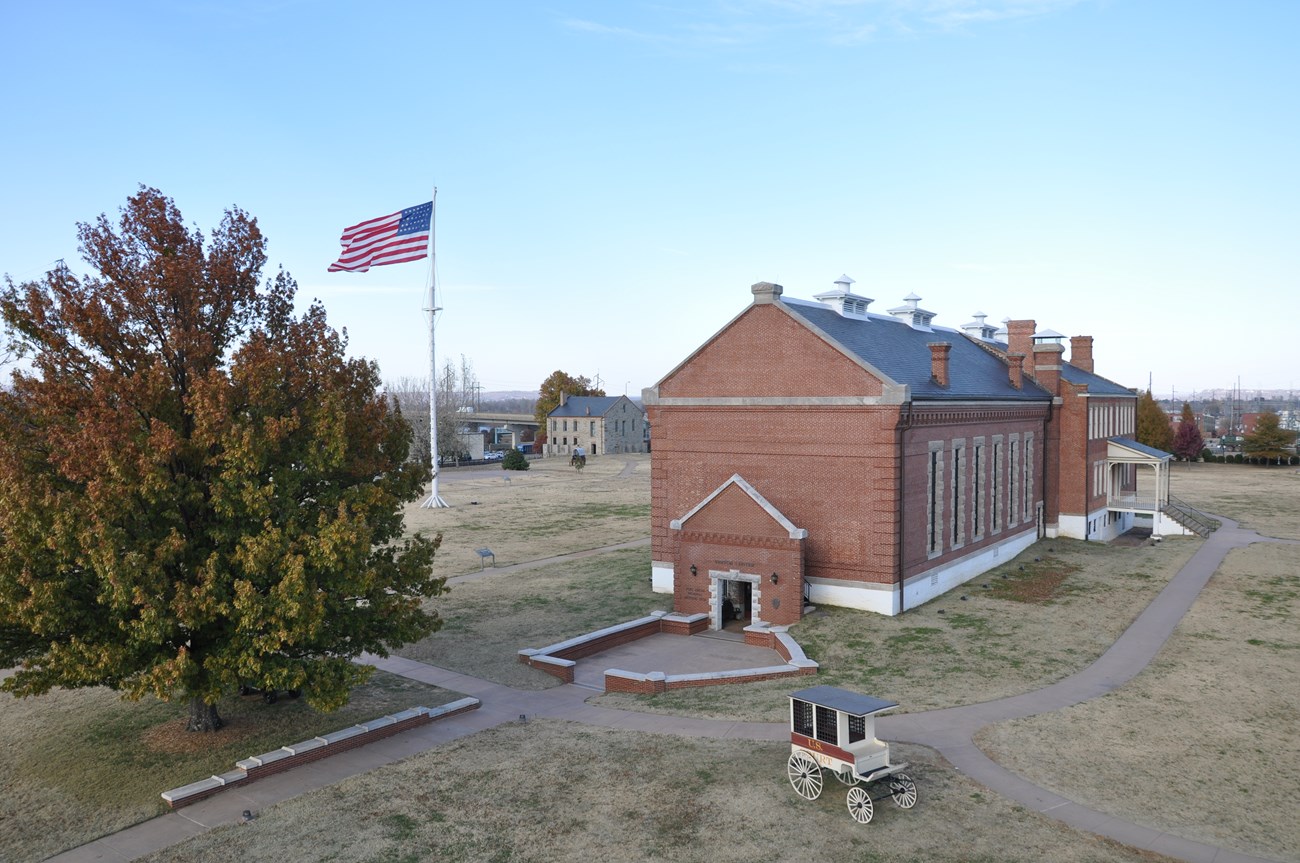 The main entrance to the Visitor Center is located on the south end of the Barracks/ Jail/ Courthouse building.
Exhibits in the visitor center focus on Fort Smith's military history from 1817 – 1871, western expansion, the federal court's impact on Indian Territory, Federal Indian policy, and Indian Removal.

Located on the grounds are the foundation of the first Fort Smith (1817-1824), the Commissary building (circa 1838) and a reconstruction of the gallows used by the federal court. The trail along the Arkansas River includes wayside exhibits on various parts of the history of Fort Smith.
Check the calendar to see if the park has special programs or activities scheduled during your visit.

Rangers and volunteers are available to answer questions during operating hours.



Last updated: September 5, 2021