Safety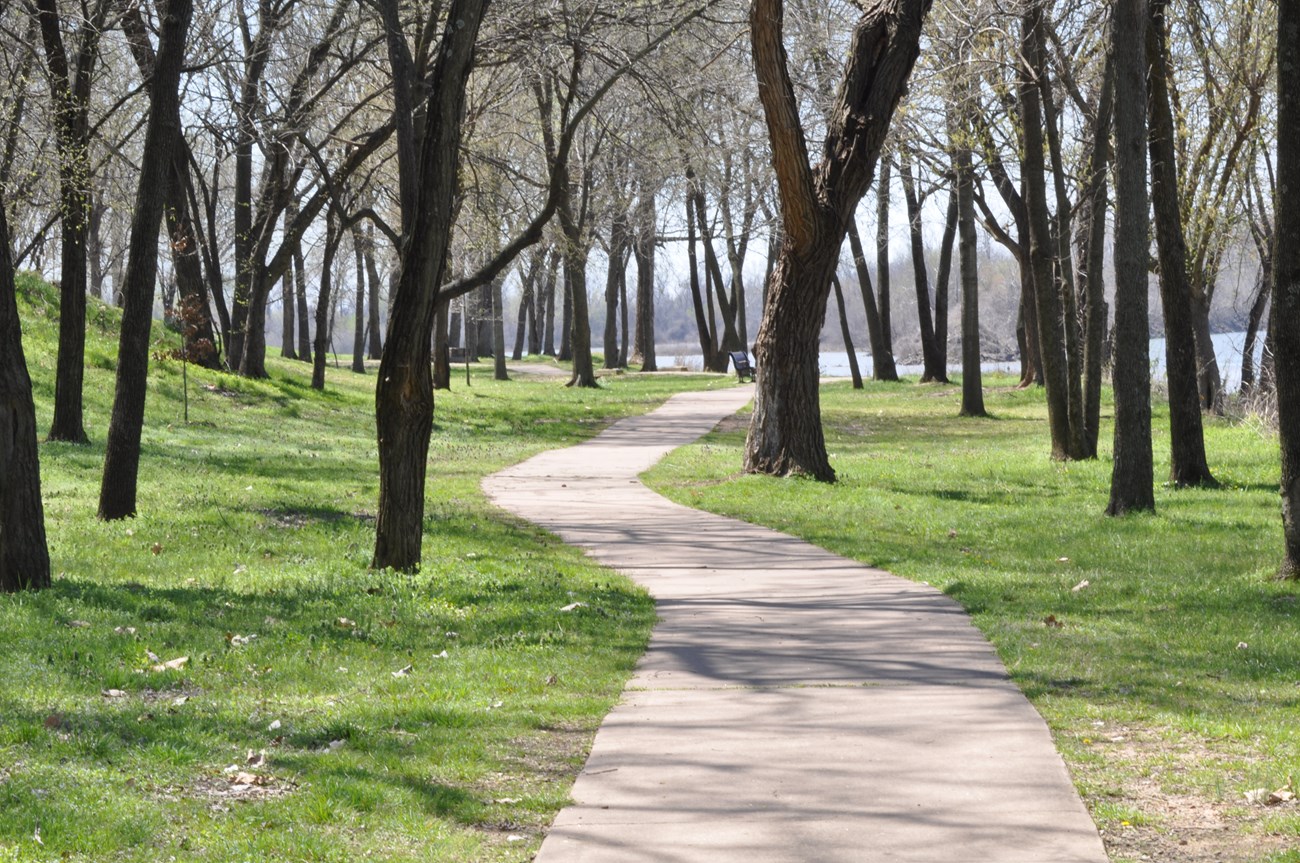 Fort Smith National Historic Site is located in the historic downtown area of Fort Smith. Its urban setting on the bank of the Arkansas River offers many opportunities for exploring history and nature. While the park is a safe place to visit, there are some precautions to keep in mind.
Top Ten ways to stay safe during you visit.
10. Be prepared for Arkansas weather. The summer can be very humid and reach temperatures over 100 degrees. Carry adequate water and sun protection precautions while exploring the park.

9. We are a pet friendly park; however, dogs need be on a leash and under control at all times. Loose dogs can be hazardous to runners, walker, and other dogs. Please dispose of your dog's waste. There dispensers along the trail if a bag is needed. Place the waste in a garbage can.

8. For pedestrian safety do not drive motorized vehicles on the trails or sidewalks. Wheelchairs are always allowed.

7. Walk on approved trails. Going off trail can damage park resources, accelerate erosion, threaten wildlife, or cause damage to yourself..

6. Poison ivy is growing in several places in the park. Please do not touch the plant because it can cause a serious rash. If you are not sure what poison ivy looks like, please see a Park Ranger at the front desk.

5. There are active railroad tracks running through the park. Watch out for trains.

4. Snakes (some of which are poisonous) can be found throughout the park and particularly along the river. Pay attention to where you are walking and do not disturb the snakes if you encounter one. The two most common poisonous snakes found in the park are copperheads and water moccasins.

3. Wasps, bees, and other stinging insects are throughout the park. Do not disturb an insect's nests if you see one.

2. Practice social distancing and wear a face covering if you can't.

1. Please follow park staff's instructions during demonstrations.

Bonus:Please be aware of your surroundings at all times.
Last updated: September 24, 2020