Photos & Multimedia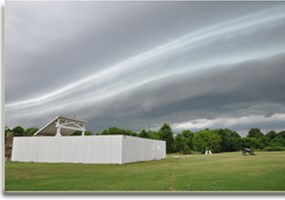 Fort Smith National Historic Site takes great pride in our service to the community that is our home. We are fortunate enough to be able to offer our traditional Historical Interpretation in new and amazing ways with the onset of new technology. See where the original Fort Smithies first landed at Belle Point with our webcam's, enjoy Interpretive discussions about Civil War battles via digital video recordings, and locate specific points in history using provided (or personal) Global Positioning Systems in tandem with our Virtual Tours.
Photo albums featuring both historical and current images around the park.
Live too far away or did not have time to see all of the site here is our tour of the site.
Views of the parade ground from the second floor of the commissary and first fort foundation with the Arkansas and Poteau Rivers in the background.
Information about movies set in Fort Smith.




Last updated: March 29, 2020