Initial Point Marker
Initial Point Marker
A small stone marker was set here in 1858 to commemorate the 1825 establishment of the boundary between Arkansas Territory and the lands of the Choctaw Nation. For some 65 years after the boundary was established, only Indians were allowed to settle west of this line. The original stone marker is on display in the Visitors Center.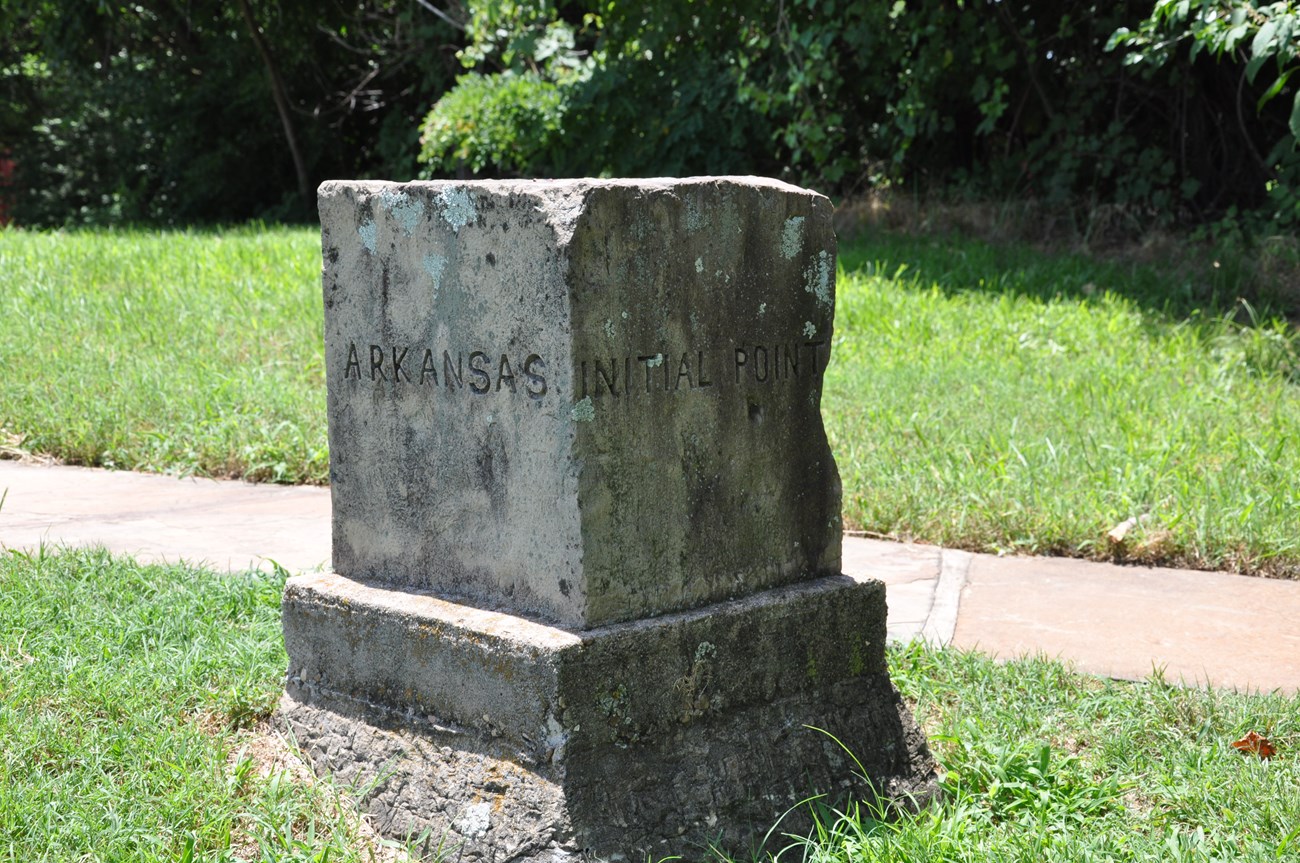 Last updated: May 12, 2020