For Kids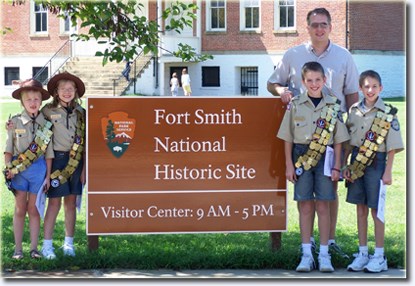 Fort Smith National Historic Site offers programs throughout the year for children of all ages.
Anybody can become a Junior Ranger during their visit to the park. Inquire at the Visitor Center for a free Jr. Ranger activty book with activities geared for kids of all ages.
Our living history events are planned so that children as well as adults can enjoy and learn from the programs. Contact the park for a schedule of upcoming events.

Kids.gov is the official kids' portal for the U.S. government. It links to over 2,000 web pages, hosted by government agencies, schools, and educational organizations, all geared to the learning level and interest of kids. Kids.gov is organized into three audiences: Grades K-5, grades 6-8, and educators. While it is the mission to link primarily to government sites written for kids, many of the sites selected also provide lesson plans and classroom activities for teachers.


Last updated: March 29, 2020