Sixth Street Courthouse c. 1890s and later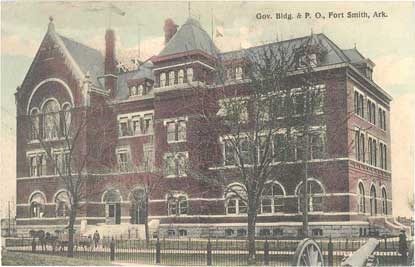 A new federal courthouse for the Western District of Arkansas was completed in 1890. Located on Sixth Street, the government building also housed the U.S. Post Office
Judge Parker sat on the bench in this courthouse for the last six years of his 21 years as federal judge. The courthouse continued to be used by the Federal Court for the Western District of Arkansas until a newer federal facility was built in the 1930s. That building still stands today on Sixth Street, next to the location of the 1890 courthouse, and is called the Isaac C. Parker Federal Building.
The cannon seen in the foreground of the postcard was used at Fort Smith during the Civil War. It later was returned to the grounds of the old fort and placed in front of the Commissary.
To view a larger image of the postcard below in a new window, click here.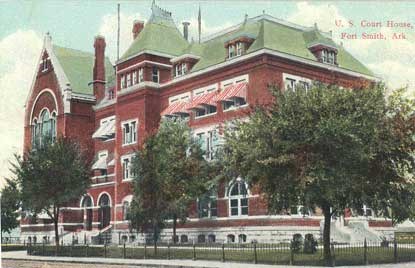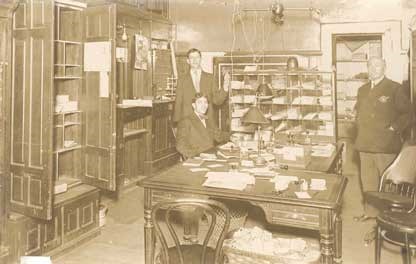 Last updated: April 10, 2015