U.S. Flag Presented to Lady Bird Johnson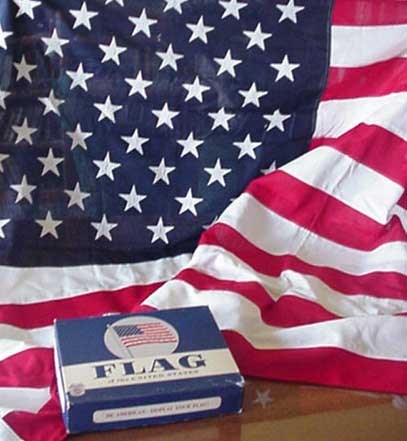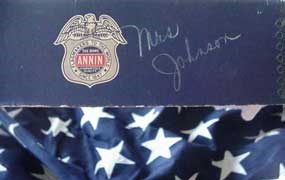 President Lyndon Johnson's wife, Lady Bird, officially dedicated Fort Smith National Historic Site on October 27, 1964. Mrs. Johnson presented a flag, the symbol of our country, to the park. This flag, with the original box, remains in the park's collection.
Click here to return to Artifacts of the Park.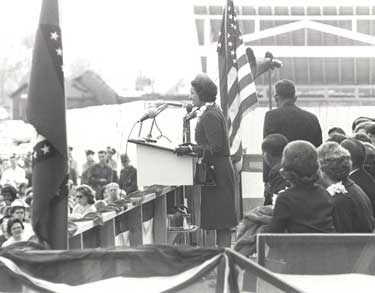 Last updated: April 10, 2015