Collections
The material culture at Fort Smith spans the 19th century. It gives tantalizing glimpses into the daily life of a frontier fort and later the function of the Federal Court for the Western District of Arkansas at the edge of Indian Territory. With approximately 225,000 objects, the collection contains furnishings, archival documents, historical objects and archeologically retrieved materials. Later administrative materials and data related to the creation of the Park were added to the collection.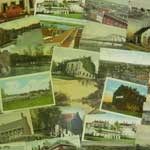 Early 20th century postcards of Fort Smith provide visual references to historic buildings and landscapes. Despite inaccuracies, they can give an overall impression of early Fort Smith.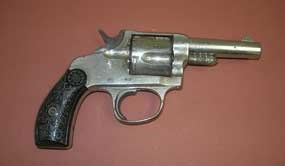 The park has many fascinating artifacts and documents that are not currently on display. Periodically one of these items will be spotlighted as "Artifacts of the Park." Previously featured artifacts can also be accessed through this site.


Last updated: April 10, 2015