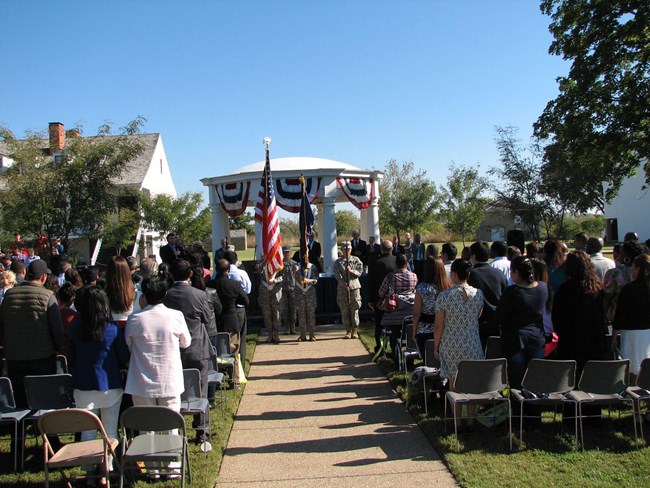 Special Naturalization Ceremony in Fort Scott, Kansas
The United States District Court for the District of Kansas will hold a special naturalization ceremony at the Fort Scott National Historic Site in Fort Scott, Kansas on Friday, September 21, 2018 at 10:30 a.m. The Honorable Teresa J. James, United States Magistrate Judge for the District of Kansas, will preside over the ceremony on the grounds of the Fort. The ceremony features musical performances from the Fort Scott High School orchestra and choir, and an address from Robert L Farmer, Attorney at Law.
Approximately 100 applicants will be naturalized at the ceremony, which is open to the public. In case of rain or other inclement weather, the ceremony will be held at Fort Scott Memorial Hall.