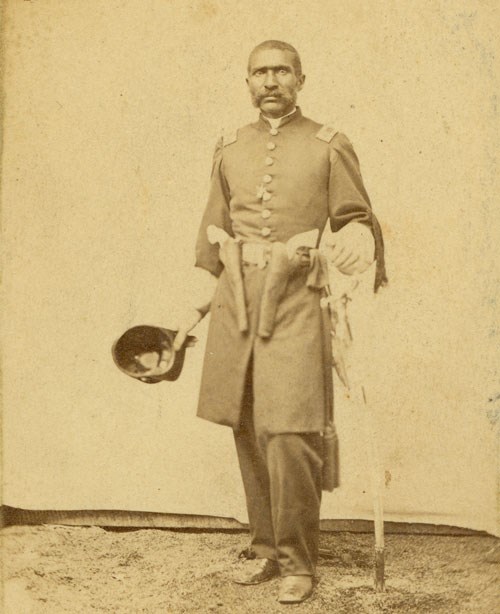 Trading cards have been popular with kids for generations, from images of sports figures to movie stars. Now, Fort Scott National Historic Site is offering free trading cards featuring James Montgomery, Captain William Matthews, Elizabeth Wilson, American Indian Soldiers, and the US Army General Hospital.
The cards available at Fort Scott National Historic Site are part of a series of 550 cards available at participating national parks throughout the United States. To "earn" a trading card, kids may participate in a ranger-led tour or answer a question about their visit to the park.
"The trading cards are vehicles for telling some 'lesser-known' stories - including the stories of civilians, women, African-Americans and American Indians," said Superintendent Betty Boyko. The trading cards are a great way to engage kids with our history as a nation, both here at Fort Scott National Historic Site and throughout the United States. According to Boyko the cards also provide an incentive to families with children to visit all parks which offer the cards.
Each trading card tells a little-known story but collectively the cards describe the struggles we have endured as a nation to strive for freedom and equality. The Civil War Sesquicentennial and the 50th Anniversary of the Civil Rights Movement provide opportunities for us to reflect upon our past, celebrate the strides we have made and look forward with commitment to achieve a more perfect union.