Fort Scott: Lessons from an Adolescent America
Fort Scott National Historic Site invites you to step back in time to experience life at a frontier army post and to participate in the events of a town immersed in conflict! We invite you to participate in one of our curriculum based education programs or one of our other educational opportunities.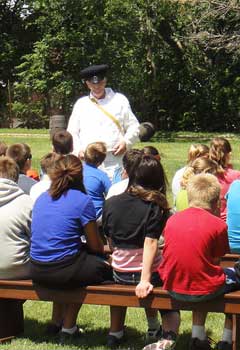 Life on the Frontier
Students from Nevada High School in Missouri will present this interactive hands on program.
A Sweep Through History
Explore three different time periods of Fort Scott's history with these thought provoking programs.
Every Kid in a Park
The site has funds to pay the transportation costs of fourth graders coming to the site.
Last updated: January 7, 2017