Book a Guided Tour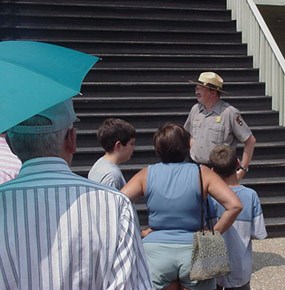 School groups who can not attend one of our formal education programs may opt to take a guided tour of the site led by a ranger or a volunteer. Guided tours generally take about an hour. While there are eleven buildings open to the public, generally plan on visiting only four or five of them on your tour.
Guided tours are available any time of year for by advance arrangement for large groups except during special events, spring education programs, and during periods of inclement weather.
Guided tours should be reserved at least three weeks in advance. For reservations, call (620) 223-0310.
Groups of larger than 50 may be divided into more than one group.
Last updated: April 10, 2015