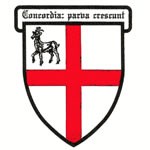 Although his beautiful watercolor drawings are one of the most valuable sources of information about the Roanoke voyages and he served a governor of the 1587 colony, John White's life is almost unknown. Nothing is known for certain about his family background; however, the fact that his daughter Eleanor married a bricklayer-tiler suggests that he was of modest origins. The granting of a coat of arms in 1587 suggests the rise of White in the social scale because of his new position; yet, the quartering of his arms tells little about him other than the mere possibility of a connection with the Whites of Truro in Cornwall. Many of Ralegh's venturers were from Cornwall and Devon. White's wife is never mentioned and she probably died before he joined Ralegh's efforts. His birthdate is unknown; however, the fact that he became a grandfather in 1587 suggests that he was born between 1540 and 1550.
In the late 16th century, there were several men in England named John White. Familiar enough with fortifications to draw accurately English forts in Puerto Rico, White may be the same John White who was an engineer in Ireland from 1567 to 1568. Also, he obviously had training as a limner (miniature painter) and the John White who was a member of the Painter-Stainers Company in London in 1580, and involved with the Office of the Revel in the production of the Masque of the Amazons in 1579, quite likely was the colonist artist.
White may have been on Martin Frobisher's arctic voyage in 1577. A copy of a lost White drawing of a battle between the English and the Eskimos is so accurate that only someone on the voyage could have painted the original. The high calibre of this and other drawings may be the reason White was chosen for the Roanoke voyages. He may have been on the Amadas and Barlow expedition of 1584 as well as with the two colonies. As the artist for the Roanoke voyages his instructions would have been to "drawe to lief one of each kinde of thing that is strange to us in England.".This would include not only plants, fish, and animals, but also the people and their customs. Although most of his drawings were from life the ones from Florida may have been copies of those by the French Huguenot artist Jacques LeMoyne, who was on the expedition of Rene de Laudonniere to Florida from 1563 to 1565. One of White's maps also contains elements of a LeMoyne map of Florida.