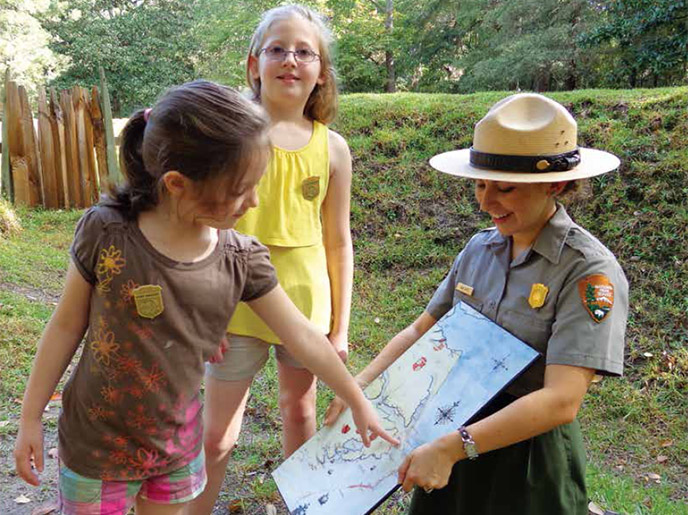 Bringing your class to Fort Raleigh National Historic Site can be a rewarding experience.
School groups may attend one of our ranger-led programs. You may also plan a self-guided tour.
For scheduling ranger programs, please contact the visitor center at (252) 473-2111 ext. 9001 Monday through Saturday between 10:30 am and 6:30 pm and Sundays 9 am to 5 pm.