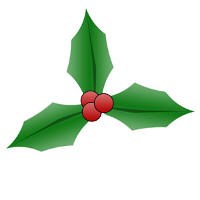 Date: December 15 & 16, 2006
Contact: Charles E. Fenwick, 912-786-5787
Fort Pulaski Candlelantern Tours
Come relive a Savannah tradition and join in the celebration of the holiday season with FortPulaskiNational Monument. On the evenings of Friday, December 15, and Saturday, December 16, FortPulaski staff and volunteers will conduct the annual Candlelantern tours which re-create the Confederate Nog party of 1861. Refreshments, hot cider, special tours, and period music highlight these evenings of merrymaking.
Advance reservations are required. A limited number of tickets are available for each program. Programs will be presented at 6:00, 7:00 and 8:00 p.m. both evenings. Anyone interested in attending should call FortPulaski (912) 786-5787 between the hours of 10:00 a.m. – 4:00 p.m., Monday through Friday, beginning Tuesday, November 1 and ending Friday, December 8. Reservations will not be accepted after December 8.
Entrance Fees
$3.00 per adult.
Children 15 years and under are free but must be issued a ticket.
All persons, including children, must have a ticket.
(No credit cards are accepted)
Reservations can be made in person or over the phone. If making a reservation over the phone, please send cash, check, or money order payable to the National Park Service, as well as self – addressed stamped envelope to FortPulaskiNational Monument. Tickets will be mailed within one business day. Area residents can pick up tickets at the fort.
Fort PulaskiNM is located off U.S. Highway 80, 15 miles east of Savannah. The park operating hours are 9-5 daily (Closed Thanksgiving and Christmas). Park gates are closed at 5:15 p.m.