Reptiles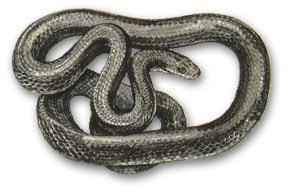 Although reptilian life abounds at Fort Pulaski there is little chance that visitors will come in contact with them during a short visit to the park.
The most common snakes at Fort Pulaski are the yellow rat snake, black rat snake, corn snake and Eastern Diamondback Rattlesnake, of which only the Eastern Diamondback is venomous. Rat snakes may surface at times inside Fort Pulaski itself.
The Diamondback Terrapin, a small turtle, might be seen around Cockspur Island. Occasionally alligators may be seen basking outside the fort. The tidal waters surrounding Fort Pulaski contain the usual variety of fish typical of southern coastal estuaries.


Last updated: June 4, 2018