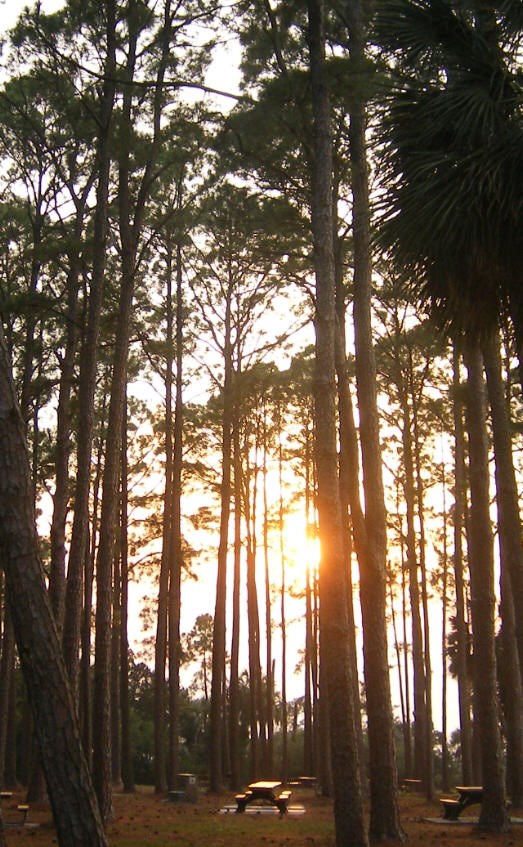 When the first soldiers arrived at what is now Cockspur Island to begin construction of the fort the landscape was noticeably different than what we see today. In the early nineteenth century the island would have been primarily salt marsh with some coastal hammock forest. In order to develop the island for defense, the installation of drainage canals and a dike system modified the island.
During this time any existing vegetation would have been removed to enhance visibility. Later, dredge spoil from the Savannah River was deposited on the island, further impacting the natural scene. Since the abandonment of the fort in the late eighteen hundreds, a considerable portion of Cockspur Island has reverted to maritime forest. A visitor to the Monument today will find approximately 250 acres of upland areas which support a mosaic of maritime forest, shrub communities, maintained grasslands and successional spoil deposit areas. In addition, the island includes over 350 acres of tidal marsh.
At approximately 4,800 acres, McQueens Island makes up the largest portion of land holdings for the National Monument. With the exception of the Hwy. 80 causeway and the old Tybee Island railroad grade, McQueens Island consists of salt marsh. As one enters the Monument on Hwy. 80, smooth cordgrass (Spartina alterniflora) stretches almost as far as the eye can see. Green during the warm growing season and brown at other times, this salt marsh plant thrives in areas between high and low tides that are regularly flooded.