Mammals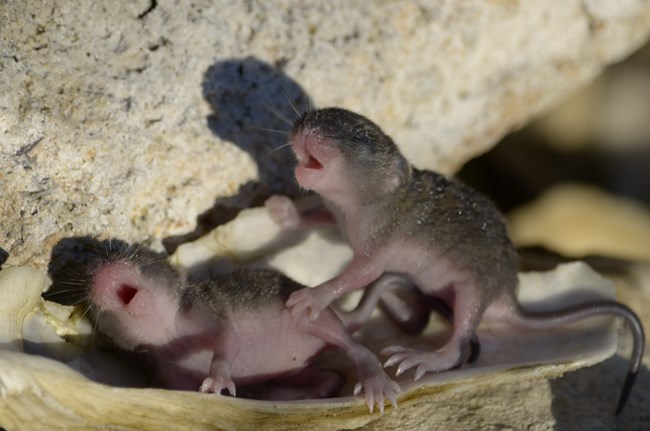 Mammals, a class of animals that includes humans, are warm-blooded animals with vertebrates, or backbones. They are generally characterized by females that produce milk to feed their young, giving birth to live young, and the presence of hair on the body.
There are more than 5,400 mammal species on Earth, and about one-fifth are known to be threatened or extinct. Of the 400 mammal species known to inhabit the United States, nearly a quarter are listed on the U.S. endangered species list due to habitat loss, climate change, pollution, and disease.
Fort Pulaski National Monument's wide range of ecosystems attract many different kinds of mammals that inhabit both the water and the land of Fort Pulaski. Many of the mammals are nocturnal and will only be spotted at night, while others can be seen scampering around the park during the day. From smaller animals like armadillo and rabbits, to larger charismatic fauna like deer and coyotes, and even aquatic animals like dolphin and otters, Fort Pulaski is home to a diverse range of mammals.
See below for some of the mammals that call Fort Pulaski home, and see if you can spot them during your next visit to the park!


Last updated: February 3, 2020