Nature & Science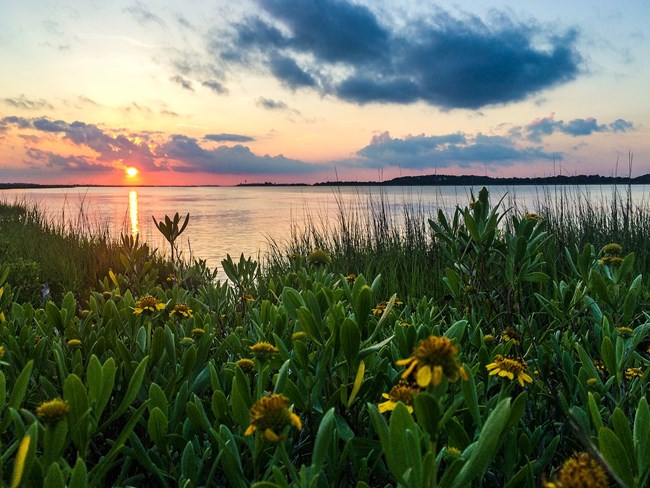 "The Enchanted Land"
Georgia's coast, known to the Creek Indians as "The Enchanted Land," is in the approximate center of the curved coastline known as the Georgia Bight, which extends from Cape Fear, North Carolina to Cape Canaveral, Florida. A distinguishable characteristic of the Georgia coast is its tidal ecosystem, made up of 378,000 acres of salt marsh. These precious lands make up more than one-quarter of the remaining salt marshes on the east coast and nourish one of the most biologically productive ecosystems on earth. Georgia's salt marshes vary from four to six miles in width and protect our coastline from storm surges and tidal action. These vibrant coastal ecosystems also support commercial and recreational fisheries and a thriving tourist industry, yet still incur little degredation. Today, state and federal governments own and manage most of Georgia's barrier islands as parks, sanctuaries or wildlife preserves.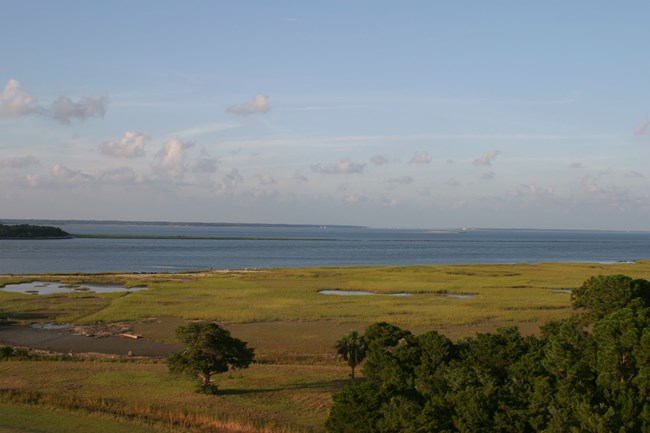 Fort Pulaski National Monument
Fort Pulaski National Monument, located in Chatham County, Georgia, lies along the Savannah River only a few miles from its junction with the Atlantic Ocean. With the exception of approximately 250 acres on Cockspur Island and 200 acres on McQueens Island, the 5,400 acre park consists primarily of tidal marshes and mud flats that are subject to twice-daily inundation of a six to ten foot tide, the second highest tidal range on the U.S. eastern seaboard. These two islands that make up the site were, before human intervention, primarily salt marsh. Maritime forests, scrubland, shorelines, and grassed areas created through stages of succession and human intervention create diverse ecosystems providing habitat for a wide range of wildlife.
Click on the links below to find out more about the wildlife inhabiting Fort Pulaski National Monument, the various ecosystems, and environmental factors and management challenges natural resources face at the monument and along Georgia's coast.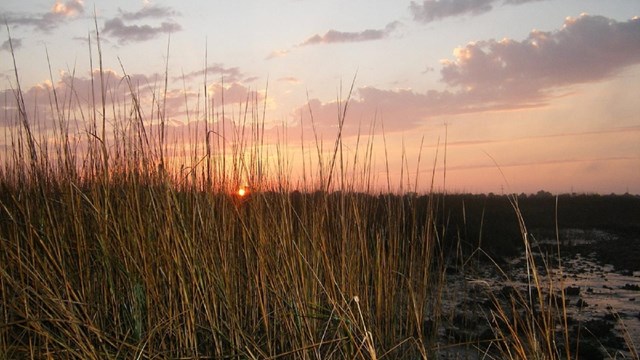 Wilderness
See why nearly 4,500 acres of pristine salt marsh located in Fort Pulaski is managed as "wildnerness" under the Wilderness Act of 1964.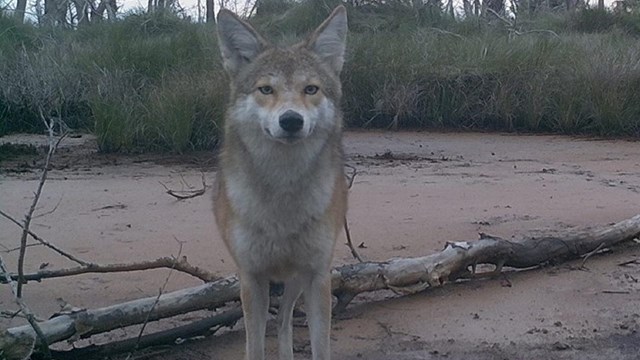 Animals
Explore the many species of wildlife that Fort Pulaski supports, including 11 Protected Species that have been identified in the park.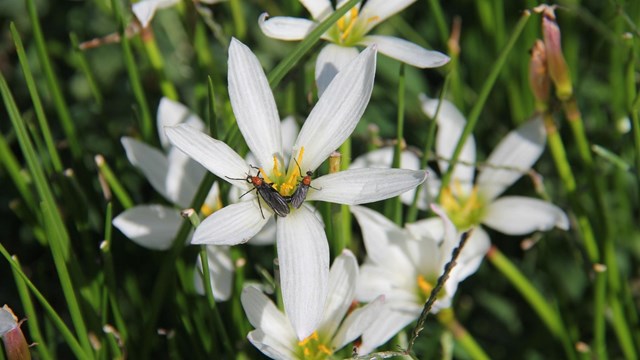 Plants
Explore the diverse vegetation that shape the landscape of Fort Pulaski and provide habitat to the park's wildlife.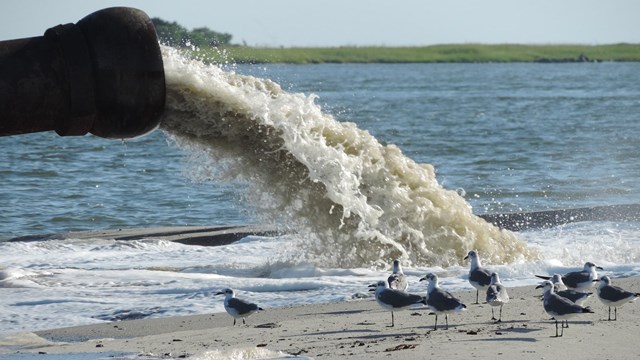 Environmental Factors
Learn about the different environmental factors that impact the park and the management challenges that they create for park staff.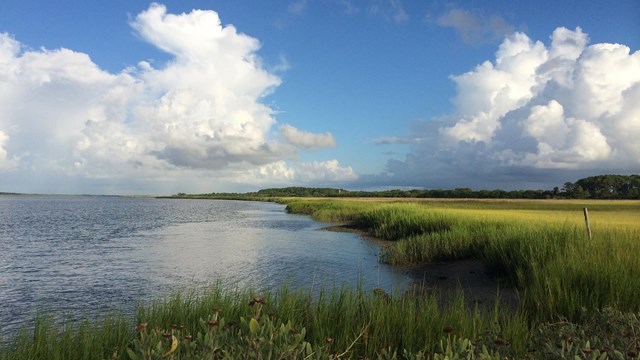 Natural Features
With over 4,800 acres of salt marsh and about 500 acres of dredge spoil, Fort Pulaski is a mosaic of unique ecosystems and natural features.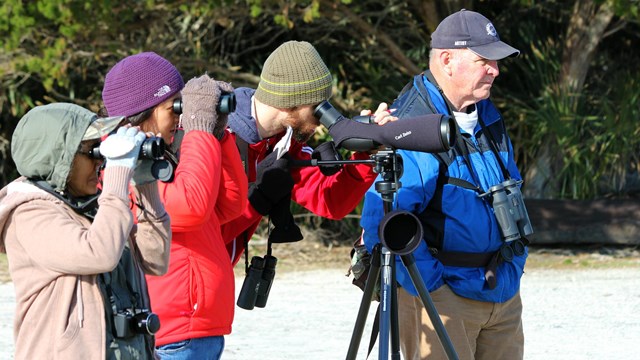 Research
See the research being conducted in the park to assist park staff with management challenges and preserve the park's natural resources.


Last updated: December 19, 2019