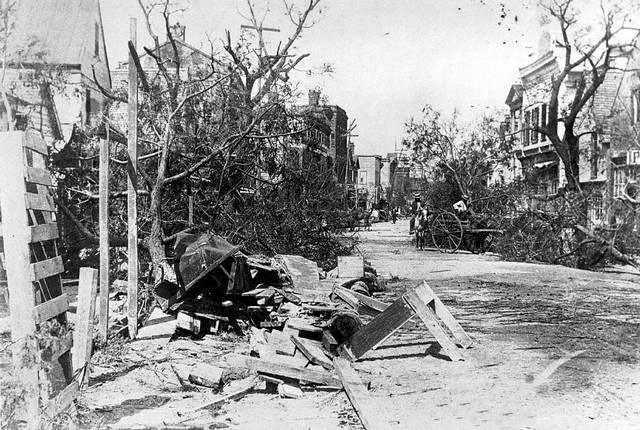 Great Sea Island Storm of 1893
The Great Sea Island Storm of 1893 made landfall near Savannah and walloped the Lowcountry with winds of 120 mph and a tidal surge of up to 30 feet -- in an area where the average elevation is only 10 feet above sea level. At Fort Pulaski, the Ordnance Sergeant, Lighthouse Keeper, and their families survived by taking shelter in a stairwell of the fort after their homes were washed away. Elsewhere, people were not so fortunate.
The exact death toll is unknown, as most of the victims were former slaves and their children living on the isolated Sea Islands off the Georgia and South Carolina coast. An estimated 2,000 people drowned during the storm, and many more died in the aftermath from starvation and disease. Hitting right before the harvest, the storm destroyed all the food sources in the area and led to outbreaks of malaria. At least 30,000 people were left homeless, and the economic impact of the storm was felt for decades. Even with the likely underestimated death toll, it is still considered the third most deadly hurricane in United States history.