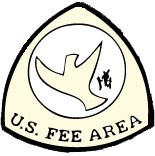 Since 1986, a congressional act has authorized the collection of fees at National Park Service areas. During most of that period the fees went into a central fund but recently that trend has changed. At first, parks were allowed to keep up to 80% of gate receipts. This has recently been increased to 100%.
So where does all the money from entrance fees go? At Fort Pulaski, fee money goes toward park preservation, interpretive programs, maintenance, and numerous conservation projects. Each year, nearly 350,000 visitors explore the rich history and natural beauty of Fort Pulaski National Monument. While on your visit take a moment to view the many restored structures, museum exhibits, wayside exhibits, trails, and educational programs made possible through the collection of entrance fees.
As visitation increases at Fort Pulaski and throughout the National Park System, providing a safe and memorable experience for all visitors can present quite a challenge. Increasing demands are placed upon existing facilities, and new facilities and services become necessary. The benefits of collecting entrance fees are already visible at Fort Pulaski. As you enjoy the park, you may notice signs bearing the User Fee logo. Wherever you see this logo displayed, you will also see your entrance fees at work improving the park for your enjoyment and the enjoyment of future generations.
Thanks to visitors like you, Fort Pulaski can continue better address our long term preservation needs, as well as continuing to improve the visitor understanding and appreciation of Fort Pulaski.