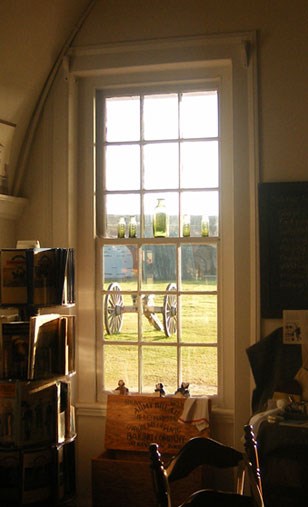 Welcome to the Fort Pulaski Sutler Store! Under the direction of Eastern National, the Sutler Store offers visitors and guests an enjoyable and relaxing place to rest your weary feet while visiting historic Fort Pulaski.
Located in an old guard room, the Sutler Store sells books and memorabilia relating to the history of Fort Pulaski, its role during the Civil War, as well as works highlighting Civil War artillery, coastal fortifications, and historic Savannah, Georgia.
The Sutler Store also offers many unique period items such as beeswax candles, handmade soaps, hand blown glassware, candy treats, and even hardtack crackers. Stop by the Fort Pulaski Sutler Store today!