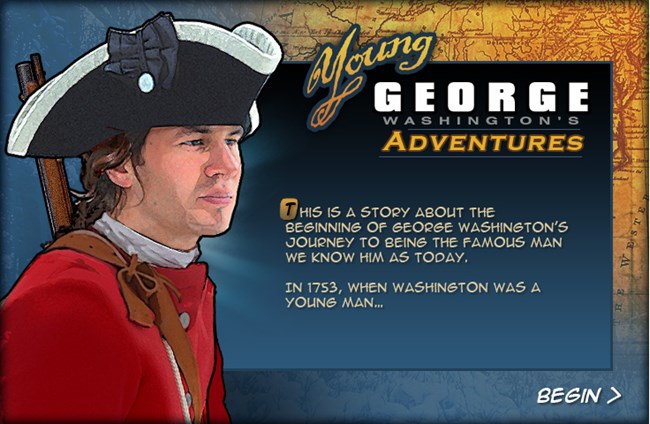 Looking for a fun and educational way to learn about young George Washington? Consider the on-line program "Young George Washington's Adventures."

This program is written in the graphic novel style and follows Washington's 1753 winter journey across western Pennsylvania. The activities throughout the story will help your students learn about this military expedition that made the 21 year old Washington famous.

"Young George Washington's Adventures" is part of the National Park Service's WebRangers interactive on-line activities for children. There are over 50 programs on many different subjects. If you would like your students to sign up as WebRangers and get credit for completing activities please go to the WebRangers Ranger Station www.nps.gov/WebRangers/ to enter. If you would like to do "Young George Washington's Adventure" without going through the WebRangers sign in process please go to www.webrangers.us/activities/youngwashington/.